Hope Still Alive for CPN Library
February 1, 2009
/
/
Comments Off

on Hope Still Alive for CPN Library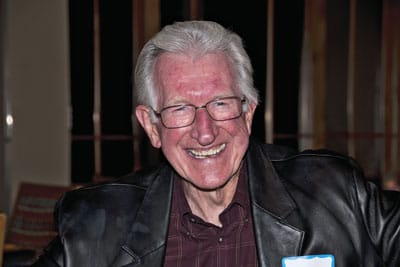 Warren Lynge
by Lisa Crockett
A solid defeat for the library district in the last election may have seemed like the final word on a library in Castle Pines North (CPN), but a group of citizen volunteers isn't giving up the fight.
"The possibility of a library in Castle Pines North still exists," said dedicated library advocate and volunteer, CPN resident Warren Lynge. "Our plans are still very much in the preliminary stage right now, but we are looking at ways to bring a library here."
Douglas County Libraries Director, Jamie LaRue, is also holding out some hope of the possibility of a library in CPN.
"The library is in discussions with various parties to see if some scaled-back version of a library might be possible in Castle Pines North," said LaRue. "In essence, we are negotiating around the possibility of opening a storefront library in donated space, provided that we can raise enough local money to cover some other operating costs for a period of two years. So nothing definite just yet, a few details to be ironed out."
LaRue anticipates that the Douglas County Library Foundation Board will vote on the matter in March.
All board meetings are open to the public and agendas can be found on the library website.
As of press time, Lynge was working to coordinate various members of the community in efforts to find ways to privately fund a library – most likely through donations. Previously, the library district planned to put the library in a retail space at the new development on the corner of Castle Pines Parkway and Monarch Boulevard (CC-20). Now, however, it seems more likely that a library would be placed in existing retail space in Castle Pines North, though a possible location has not yet been announced.
Lynge serves as a member of the Douglas County Library Foundation Board of Directors.
For more information on Douglas County Libraries, visit
www.douglascountylibraries.org.