Free Microchips Available for Cats
February 1, 2009
/
/
Comments Off

on Free Microchips Available for Cats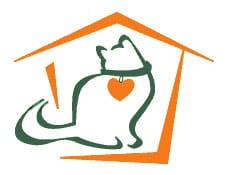 by Paige Newman, RCHS student intern
Each year in the Denver-metro area, hundreds of thousands of cats are brought into shelters lost and separated from their owners. Of these thousands of lost cats, only a mere 10 percent are ever reunited. To help solve the problem of the reunification of cats and their owners, a new program called CHIP YOUR CAT™ is now in full swing.
CHIP YOUR CAT™ provides free microchips and registrations for cats in six counties in the Denver-metro area, including Douglas County, until September 2009. Cat owners simply have to schedule an appointment with one of the 65 veterinary clinics and six animal shelters providing the service, and they can then receive a microchip identification implant for their cat.
An additional option for owners to scheduling an appointment is to attend a microchip event at participating shelters that offers the same service, only on a first come, first served basis.
Not only will the CHIP YOUR CAT™ program increase the reunification of cats and their owners, it will also extend the lives of cats through improved veterinary care. The new veterinary services being provided through CHIP YOUR CAT™ will be free to the community but have an estimated value of more than $7.5 million.
Through its three goals of increased reunification through identification, extending the lives of cats by increasing veterinary care, and creating a more positive image of cats in society, CHIP YOUR CAT™ is dedicated to helping a much wider percentage of cats in the community than ever before.
The Dumb Friends League Buddy Center in Castle Rock offers free microchips on the fourth Saturday of the month from 9 a.m. to 11 a.m. Call 303-751-5772 for more information.
The new program is bound to be the cat's meow. Learn more about this free program and get a list of participating locations at www.chipyourcat.com.