Douglas County Sheriff's Office – Missing Person – Castle Pines Village
February 1, 2009
/
/
Comments Off

on Douglas County Sheriff's Office – Missing Person – Castle Pines Village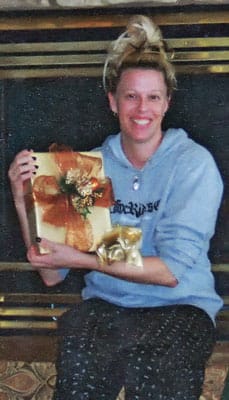 from Deputy Cocha Heyden, Public Information Officer Douglas County Sheriff's Office

CONTACT #1: Sergeant Jeff Egnor, Public Information Officer, dispatch: 303-660-7500, pgr. 303-206-4416
RELEASE DATE: 02/20/09 RELEASE TIME: 5:15 pm CASE NUMBER: 0901770
WHAT: Douglas County Sheriff's Office Seeks Publics' Help in Locating Missing/Endangered Person

The Douglas County Sheriff's Office is seeking the public's assistance in locating a 32 year old Castle Pines Village woman who has been missing since mid morning on 02/20/09.
She has been identified as:
Jennifer JoAnne Coker, 32 years of age
White female
5'04" 120lbs
Long blonde hair –below collar
Brown eyes
Jennifer has several medical issues and it is believed that she does not have her medication with her. She may be despondent and suicidal. She is believed to have left on foot from her Castle Pines Village home. Her vehicle, keys, purse and cell phone were left at the house. It is unknown what type of clothing she was wearing before she left.
Douglas County Search and Rescue was called in Friday afternoon to assist in the search, but have not located any sign of Jennifer. At this time Search and Rescue, patrol deputies, and family members are still searching for Jennifer.
If anyone in the public spots Jennifer or has information as to her whereabouts, they are asked to call the Douglas County Sheriff's Office at 303-660-7500.
The residents of Castle Pines Village will be notified of this incident through our mass notification system.