Make your great escape in Centennial
April 1, 2016
/
/
Comments Off

on Make your great escape in Centennial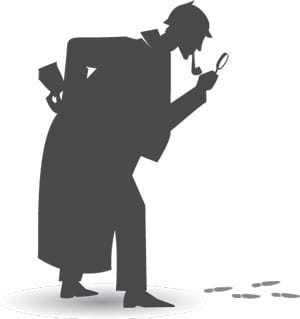 Article and photo by Amanda Merriman
Looking for an exciting twist on date night, family night, or hanging out with friends? The answer can be found on a drive to nearby Centennial for a visit to The Clue Room.
The Clue Room is a live escape room (the first in Colorado) that is owned and operated by the Matas family. Husband and wife team Todd and Elisa Matas opened The Clue Room in September 2014 after inspiration struck during a family vacation to Spain. The Matas family tried an escape room while they were there and loved it so much they created one of their own after being unable to locate one in Denver.
For those who have not heard about live escape rooms, imagine playing a live action game of "Clue." You and your team of two to six people meet in a room to determine the nature of your assignment. Should you choose to accept your mission, the team is escorted and locked in a room where sleuthing and a countdown ensue. The team must discover intricate clues hidden in the room along with a series of keys within 60 minutes in order to successfully unlock the door and complete the mission. Assistance is provided to the team if desired in the form of hints being slipped under the door.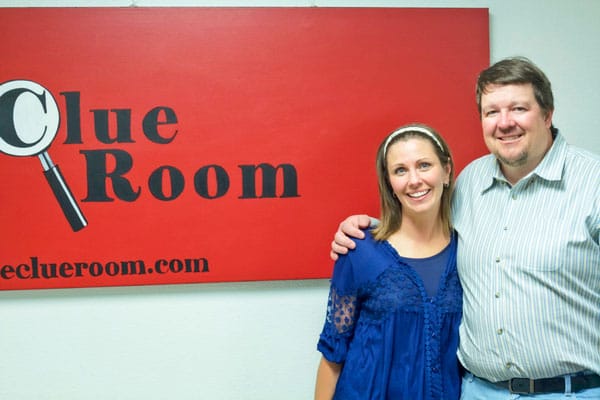 Connection writer Amanda Merriman successfully escaped The Clue Room with the other half of her dynamic duo, husband John. Come to The Clue Room in Centennial to discover the fun of a live action game of sleuthing.
The Matas family's enjoyment and love for the business they have created is apparent. It really adds to the overall fun of the experience. The Clue Room is also very family friendly and will tailor the games to sleuths of younger ages to ensure everyone has a great time. However, if your team will include children under the age of 12, the whole room must be booked. An important thing to note is that your group may be paired with others should you reserve fewer than six spots. After escaping the room, your team photo will be taken for Facebook posterity. A night at the Clue Room will stretch your thinking cap and tickle your funny bone, to be sure.
The Clue Room is located at 7600 E Arapahoe Road, Suite 211 in Centennial. Visit www.theclueroom.com to learn about the different rooms available and book your escape!