La Dolce Vita – Come get a taste of the sweet life
April 1, 2016
/
/
Comments Off

on La Dolce Vita – Come get a taste of the sweet life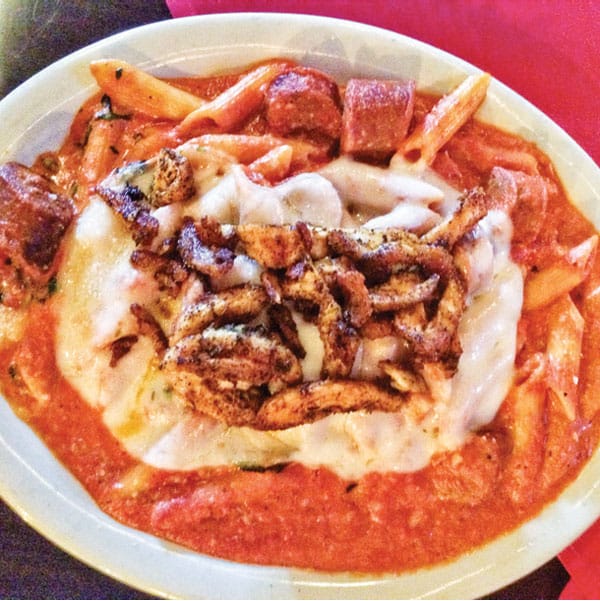 By Lynne Marsala Basche
There are days heading down Castle Pines Parkway approaching Village Square Lane when the windows are down and the wind is just right that the most sublime aromas of garlic and wood burning pizza waft through the air. Mouths water and stomachs growl as La Dolce Vita tempts passersby with the possibilities of its delicious fare.
In 2003, Ron Girardi purchased his third restaurant, La Dolce Vita. Ron is quick to point out that La Dolce Vita is his favorite restaurant that he has owned, and the love developed courtesy of the customers and the Castle Pines community, both of which have been wonderful, according to Girardi.
Stepping through La Dolce Vita's doors is not unlike walking into the home of a good friend or family member. The hostess is gracious and welcoming, and immediately diners feel like guests and are transported to a charming village somewhere in Italy. The atmosphere is warm and comfortable, and it is the perfect place to exhale deeply, forget the stress of the day, put down electronics, and simply catch up and enjoy each other's company.
While children are enthralled with La Dolce Vita's interior, adults can savor a glass of wine or a cocktail and linger over the menu. The most delicious complimentary garlic knots, which are dangerous in a warm, buttery, do-not-want-to-stop sort of way, are brought to the table. There is no need to rush. The wait staff is experienced, knowledgeable and happy to describe the daily chef specials or to make recommendations.
All of the items on La Dolce Vita's menu are from Chef Benito Rossi and Girardi's grandmother, and many have a Sicilian twist. Specialties include Piatto di Mare with sautéed clams, mussels, salmon, deep-sea scallops, calamari and tiger shrimp tossed in a spicy seafood marinara over linguini pasta, Veal La Dolce Vita with tender veal topped with fresh crabmeat and artichokes smothered in a lemon cream sauce served with mashed potatoes and sautéed asparagus, and Braised Beef Ravioli, which is house-made ravioli Ḁlled with slow braised beef tossed with a sautéed portabella mushroom demi-glace.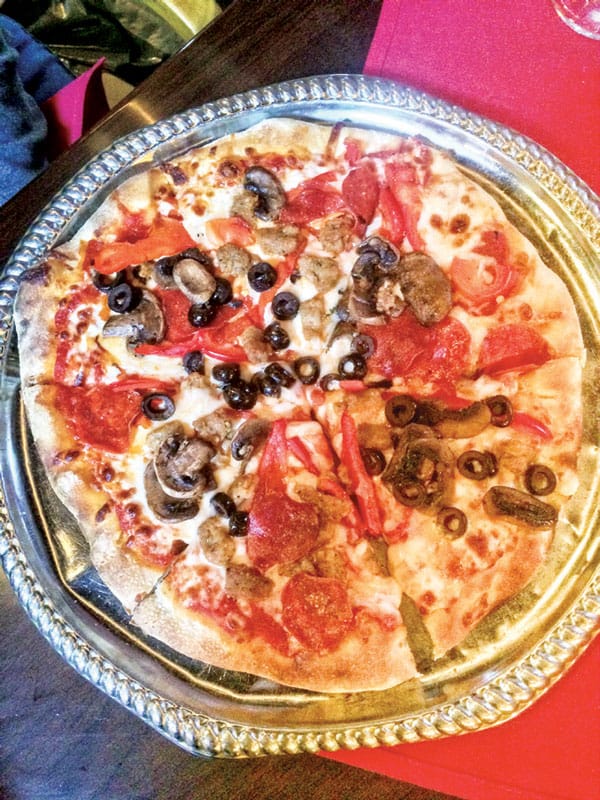 "Something that is unique about La Dolce Vita is that we have an oak wood burning oven that we cook all of our pizzas in, and it's how we finish off all of our entrees," said Girardi. "That takes quite a bit of skill for our chefs."
On a blustery March day, the kind where the sun is shining bright but it is deceptively cold, we wanted a meal that lent itself to our optimistic spring spirits but was hearty enough to warm us up. With appetizers of a Ḁeld green salad and Mozzarella Caprese, the warmer weather piece was covered with the freshest ingredients tempting our palates. Being a bit indecisive about the main course, Sam, our attentive waiter, asked a series of questions. Did we want pasta? Did we like red or white sauce? Did we like meat? The Penne Rustica covered in a rose cream sauce with julienne chicken and homemade Italian sausage topped with melted provolone cheese was Sam's recommendation, but when I mentioned liking something a bit more spicy, Sam smiled and said he could take care of it with blackened chicken and adding a bit more spice. Admittedly, this seemed like an unusual combination, but it was delicious. It was the kind of meal you do not want to stop eating even though your stomach is full. We also tried the Combination pizza, which was topped with pepperoni, sausage, mushrooms, olives and peppers. The crust was light, crispy and everything wonderful about using a wood burning oven. Every dish was outstanding.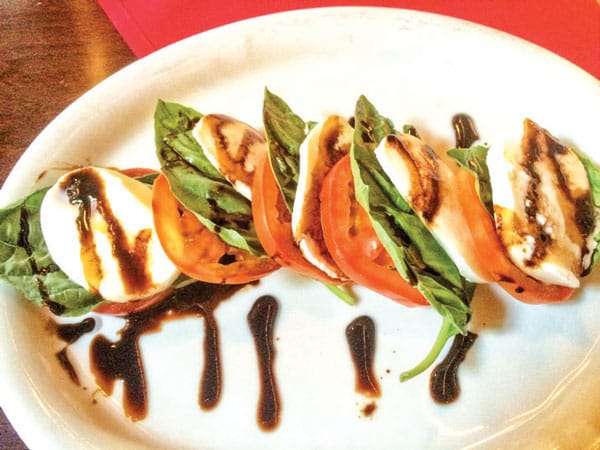 Chef Benito and the core wait staff have been at La Dolce Vita for 12 years, which is a testament to the atmosphere that Girardi has cultivated. The seemingly endless hospitality goes beyond making customers happy and extends to a familial experience. Whether diners are seated in the bar area for happy hour, the enclosed patio for a family gathering or in the dining room for a romantic evening, the unhurried atmosphere lends itself to a memorable experience.
La Dolce Vita is open for lunch and dinner with daily happy hour drink and appetizer specials from 4:00 p.m. – 6:30 p.m. Reservations are suggested, but they are not required. So, settle in, relax and enjoy a nice Chianti. After all, you don't have to travel to Italy for La Dolce Vita.
For more information, including a full menu, visit www.ladolcevitacastlepines.net.