Meet Denver Athletic Club's newest and only golf pro
June 1, 2019
/
/
Comments Off

on Meet Denver Athletic Club's newest and only golf pro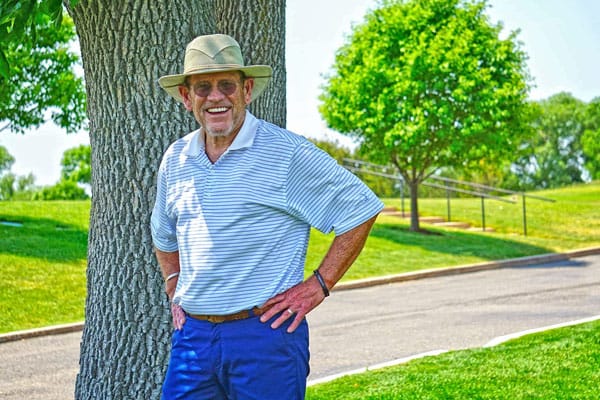 By Steve Whitlock; photos courtesy of Dennis Murray
Castle Pines resident Dennis Murray serves as the new golf pro at the Denver Athletic Club (DAC) – the only one they've ever had. Additionally, he is the only professional golfer to win both the PGA Player of the Year and PGA Teacher of the Year awards.
Murray grew up in Indiana and began playing golf at the age of 13. It was then that his dream of being a professional baseball player changed to being the next Arnold Palmer. Since falling in love with golf, he's had a long and distinguished golf career.
Regarding his journey he says, "My life and career in golf has taken me all over the world, from Alaska to Argentina and from Maine to Hawaii. Because golf is a game played by people from all walks of life, it has afforded me the opportunity to meet some of the world's best in their fields of endeavor, in business, entertainment and in sports. Golf has provided me a platform to give back to society by donating my time introducing the game of golf to others such as: disadvantaged and inner city kids, Special Olympics participants, Wounded Warriors, Adaptive Golf for Amputees, United Negro College Fund charity with Michael Jordan, and more."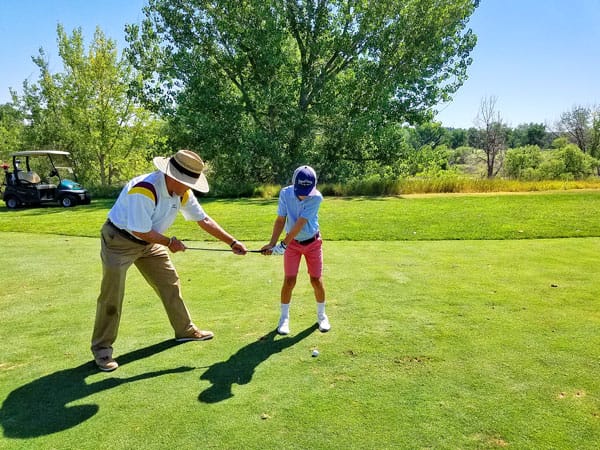 When asked about his coaching style Murray said, "My coaching has a comprehensive approach that includes training the mind as well as training the body to perform at a peak performance level consistently. Golf is a game of confidence as much or more so than it is a game of mechanics. At the Uncomplicated Golf Academy, we have developed an accelerated learning system. Whether it is a beginner just getting started or a frustrated golfer who wants to play better and more consistently, our system has been successful with 99% of our students."
Murray described the DAC as, "An amazing place with nearly every sport that can be played indoors available. With its recent installation of two HD golf simulators and the hiring of yours truly to be the first golf professional at DAC since it opened in 1884, they are now offering golf to their 2,200 members and families. The DAC takes up a full city block in downtown Denver with 300,000 square feet of floor space."
He's always looked up to Arnold Palmer more than anyone else. Murray shared, "While playing the South American tour in 1979, I had the good fortune of becoming friends with Arnie through a mutual friend that was my roommate in Rio de Janeiro for the Brazil Open. We spent a lot of time together that week and one morning the three of us jogged together on Ipanema Beach. We stayed in touch over the years and my career was blessed through that friendship."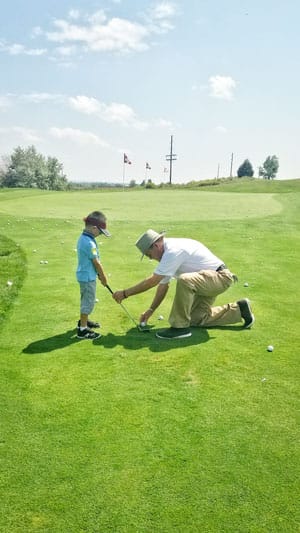 When asked what he would tell a new golfer, Murray stated, "Don't try to hit the golf ball. Learn to swing the golf club by swinging at a tee, a dandelion, weeds in the yard … anything but a golf ball. Beginners start and quit golf because they don't get the correct information. Trying to hit a golf ball without a functional golf swing is a recipe for failure."
Golf has provided Murray with a good living doing what he loves to do. He's clearly made a positive impact on the lives of others through the game.