Rock Canyon High School Wish Week
April 1, 2016
/
/
Comments Off

on Rock Canyon High School Wish Week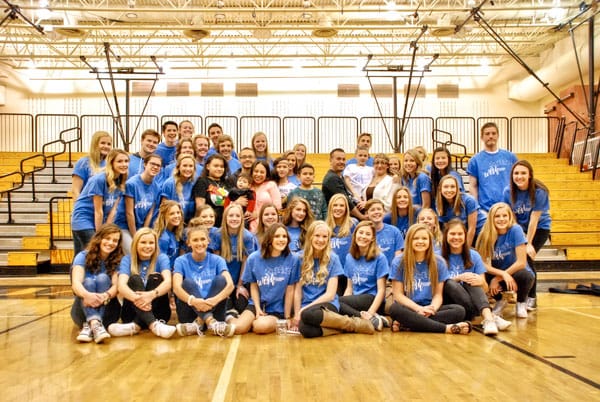 RCHS student council takes a picture with their wish kid Lucy February 18 after the kick off assembly.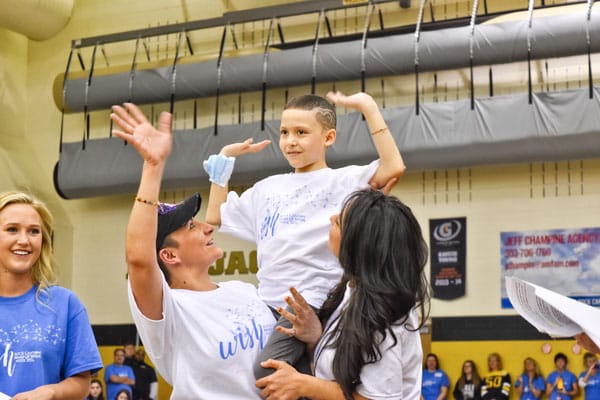 RCHS wish kid Lucy waves to the school during the closing assembly February 26.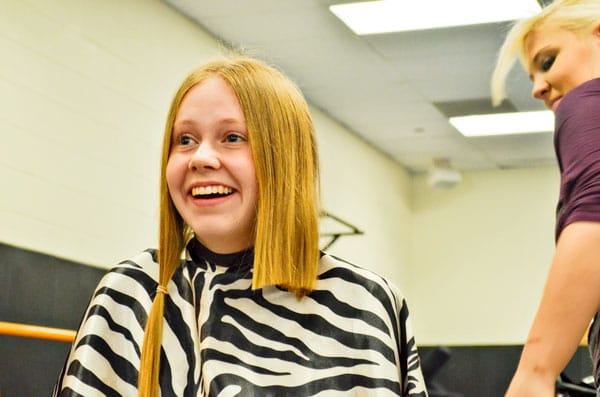 RCHS student Kelsey Strawn (class of 2018) sits stunned but happy mid-way through her haircut for Wish Week's Dare To Share Your Hair event February 22.


By Maria Pangalos, RCHS intern writer; photos courtesy of Lea McCaffrey
Rock Canyon High School (RCHS) is well known for its ample achievements on academic and athletic levels, but the one thing no one can beat RCHS at is Wish Week. One wish. One kid. One mission. RCHS 2016 wish kid was Lucy, who has leukemia. Lucy's wish was to swim with dolphins in Florida with her family.
This year, RCHS did everything possible to make Lucy's wish come true and the school outdid itself by raising a staggering $73,094.85 for the Make-A-Wish Foundation, granting a total of 10 wishes.
Every year, part of the opening Wish Week assembly is the "miracle minute," where students storm from the bleachers and dump change into plastic buckets lined up at the center of the gym. This year, there was so much change that some of the buckets broke. Sixty seconds and $17,259 later, Wish Week was underway. From February 19 to February 26 sponsor restaurants and after-school activities united everyone for one cause. Last year's wish kid, Jeremy, went to all the restaurants and events to support Lucy and the Make-A-Wish Foundation. Of course he received unconditional love from his Jaguar family.
There was something else in the air, something about this Wish Week; it became more about support and less about money. While money grants wishes, there is nothing that can compare to 283 people shaving their heads and 520 ponytails being donated. No amount of money can match a teenager giving away a part of their identity (their hair) for something greater than they are.
"Wish Week this year struck a massive emotional chord in me as I realized that it was one of my last," said RCHS junior and Castle Pines resident Sydney Dozois. "As a junior, thinking about college and where I want to go with life has taken over, and this Wish Week helped me realize that I'll be happy as long as I'm making others feel happy too. Seeing Lucy when she got her wish granted was absolutely bittersweet."
Wish Week really isn't about the money. It's not about numbers. It isn't about making the press or glorifying what RCHS is capable of. It's about Lucy. It's about all the love and support RCHS can possibly give her. This year Lucy made 2,100 new friends. She's a Jaguar. Just like Jeremy and all of the wish kids before them; once a Jaguar, always a Jaguar. #RCHSloveslucy.