Students Receive Awards at Colorado State Science Fair
June 1, 2009
/
/
Comments Off

on Students Receive Awards at Colorado State Science Fair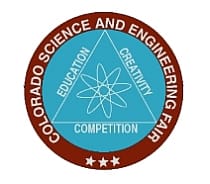 by Lane Roberts
The 54th Colorado Science and Engineering Fair was held April 9-11 at Colorado State University. American Academy eighth grade students received the following awards:
Matthew Haney was awarded first place in the Junior Division of Mathematics and Computer Sciences for his project entitled, "A Taste of Code: An Analysis of Security of the RSA Public Key Encryption Algorithm."
"Matthew has always been very interested in programming and computer science. He got his idea for his science fair project after reading The Code Book by Simon Singh," said Amanda Lane-Cline, Director of Science, Technology, Engineering and Math for American Academy. "He became engaged in the history of cryptography from Roman times to present day and the RSA unbreakable algorithm."
Srish Sharma also took second place in the category of Junior Division Physics for his project entitled, "An Investigation on How Applying Stress to a Fluid Affects the Fluids Ability to Disperse Force."
"Sirsh is interested in engineering physics," said Lane-Cline. "His special interest addresses the oddities of Non-Newtonian fluids, specifically how they behave under applied force." He plans to attend Rock Canyon High School next year.