Support Businesses of the CPN Community
December 1, 2006
/
/
Comments Off

on Support Businesses of the CPN Community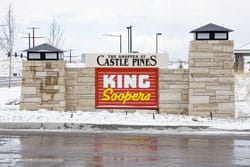 by Lane Roberts
As the holidays rapidly approach, now is a great time to become re-acquainted with the many businesses in Castle Pines North (CPN). The local shops and restaurants in CPN are an integral part of everyday life and greatly enhance the community.
"We have such a wide variety of unique businesses and services offered right here in our community that many residents are not even aware of," said Sharon Kollmar, Master Association Advertising and Business Relations Manager.

Always Giving Back to the Community
The Castle Pines North Master Association presents six social events each year, and counts on the generous support of local business sponsors to enhance these events.
"The businesses in our community give back so much to the residents who live here," said Kollmar. "It is because of their generousity that we are able to greatly improve each social event the Master Association hosts."
Each year, dozens of local businesses step up and give back to the community. "They need and deserve our support because of all they are willing to donate to us through not only our social events, but this newspaper," said Kollmar.

Thriving, or Struggling to Survive?
Local businesses are what make this community thrive, but many local CPN businesses are struggling to survive. Kollmar says residents can save both time and gas by shopping local. "Most residents drive right by local businesses and choose to shop in Lone Tree, Castle Rock or other surrounding areas," said Kollmar.
According to Kollmar, since 2000, more than 17 businesses in the community have not survived. "It is so heart breaking to see these small business owners close their doors," said Kollmar.
Local businesses greatly depend on the support of local residents. So, make your list, and check it twice – and make sure to shop the businesses of Castle Pines North.