What's your APPtitude? Become a musician with Yousician
May 1, 2017
/
/
Comments Off

on What's your APPtitude? Become a musician with Yousician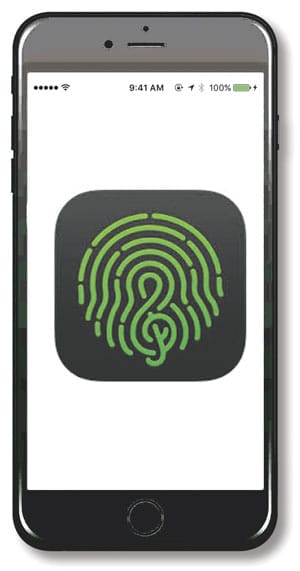 By Amanda Merriman
I know I am not going to be the next Lita Ford or Joan Jett. All the same, I would be extremely happy if I could pluck out some songs on an upcoming camping trip. Or, when we settle around the fire pit at our new home, it would be so nice to sing "Barking at the Moon," a catchy little tune from the Disney movie "Bolt." My son has become quite apt at playing guitar, which also inspires me. Family rock band in the making, perhaps? Maybe not, but I can get one step closer since I have been using a free app called "Yousician."
My son and hubby clued me in to this fun app. (Yes, the hubs also plays guitar.) It is so easy to use. I needed to start at the most basic level since my experience with guitar is of the air band variety. The interactive lessons start off at a simple level and are easy to understand. For example, there have been a number of lessons about rhythm, strings and basic chords. Yousician provides a variety of learning methods and listens while you play, giving you instant feedback. If I am struggling with a certain concept, I can even switch from "play mode" to "practice mode," which allows me to slow down the tempo and gain confidence. For users that are starting off with more experience, they can test out of lessons and begin at a higher level.
With the free version of Yousician, users get a free session every 12 hours that lasts 20 to 30 minutes more or less, depending on what you are doing in the app that day. This self-directed learning really adds up and builds your skills. Yousician is a great option for those who do not have time for formal lessons, or can be utilized as a fun supplement. Aside from guitar, you can learn bass, piano and ukulele. Users can certainly purchase a premium account to have unlimited play without interruptions. There are even options to learn multiple instruments. However, the price for a premium account seems a little costly to me, and my fingers do not mind the short breaks advertising the premium account.
For those wanting to learn or relearn an instrument, Yousician really takes the intimidation factor out and replaces it with fun.