What's your APPtitude? Cartwheel into Savings
May 1, 2016
/
/
Comments Off

on What's your APPtitude? Cartwheel into Savings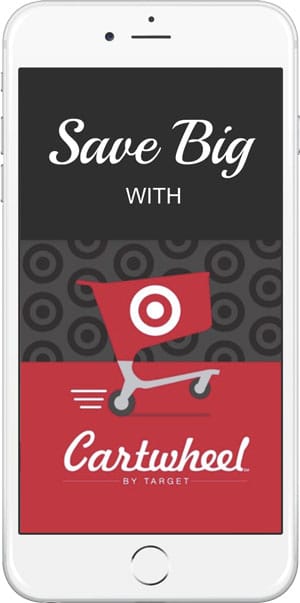 By Amanda Merriman
For the Target addict in all of us, there is a great way to get extra savings on our purchases in an app called "Cartwheel." This app liberates Target shoppers from paper coupons and makes saving money easy and fun.
For the most basic, on-the-fly, and easiest option, all you need is your cell phone. Use the "Scan Product" feature in the Cartwheel app to scan items that are already making their wa
y into your shopping cart. The app will advise shoppers if the scanned items are on special discount, and apply the savings to your personal barcode in Cartwheel. If it is not on sale within the store, the app will suggest similar items that are. Discounts are then applied at the register when the cashier scans the shopper's Cartwheel barcode.
For those wanting to practice advanced couponing skills, Cartwheel has an offer section that shoppers can peruse ahead of time. The Cartwheel offers saved in the app can be reused until the expiration date. There are only a limited number of spots you can save Cartwheel offers to, but fear not. Shoppers earn "badges" as they use the app and this unlocks more spots. A decent amount of items discounted in the offer section of Cartwheel are also on sale in the store – a quick review of the online weekly flier can be accomplished within the app to see if this is the case.
Yes, you can combine Cartwheel offers with Target coupons, manufacturer's coupons, and savings from Target's debit/credit card, the REDcard. Cartwheel keeps track of how much shoppers have saved. This gives shoppers bragging rights and the nice perk of additional discounts, which are placed in the virtual piggy bank for future use when certain savings milestones are reached.
One helpful tip for Apple users, save your Cartwheel barcode to Passbook for ease of use.
Download Cartwheel and give it a try the next time you head out to the store. When you find yourself in the store for the umpteenth time this month, it will feel great to watch those savings add up – and subtract!