April 1, 2009
/
/
Comments Off

on Who let the dogs out?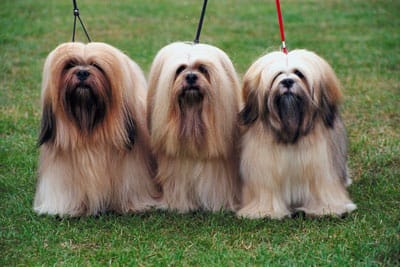 by Carin Kirkegaard
Longer daylight hours and warmer weather have Castle Pines North (CPN) neighbors taking advantage of Colorado's early spring days. Whether riding a bike, taking a jog, or walking a dog on CPN's 13.5 miles of recreational trails, many residents have been out enjoying spring.
In addition to these walking trails CPN residents are also provided with the visual open space offered by The Ridge Golf Course. However, The Ridge is private property and the cart paths are not to be used by the general public as part of the CPN trail system.
"We have residents walking on our cart paths all the time and they let their pets roam freely on the course," said Mike Henritze, general manager at The Ridge. "I don't want to be the bad guy and chase them off, but it is private property."
According to City of Castle Pines North Ward 3 Council representative, Ron Clark, the city of Castle Pines North has contracted with the Douglas County Sheriff's Office to enforce leash laws utilized by Douglas County.
"The City of Castle Pines North council will be considering our own leash laws in the next sixty to ninety days," he stated.
Douglas County leash laws require any dog outside of a fenced yard to be kept on a leash. Controlling a dog by voice command is not considered synonymous to a leash. Any dog running free in the community is subject to impoundment by a Douglas County Animal Control Officer.
Should a dog be picked up by animal control, the officer will make every attempt to return the dog running free to his/her owner. If the owner can't be reached the dog will be taken to the Buddy Center located at 4556 Castleton Court in Castle Rock. For lost or impounded animals contact the Buddy Center at 303-751-5772.
If a dog is roaming the neighborhood without a leash, call animal control at 303-660-7529. If the dog appears aggressive and there is immediate concern for safety, call the Douglas County Sheriff's emergency line at 303-660-7500 or call 911.