Castle Pines Storm is ready for another strong season
April 1, 2016
/
/
Comments Off

on Castle Pines Storm is ready for another strong season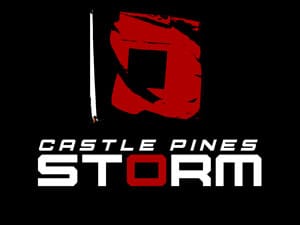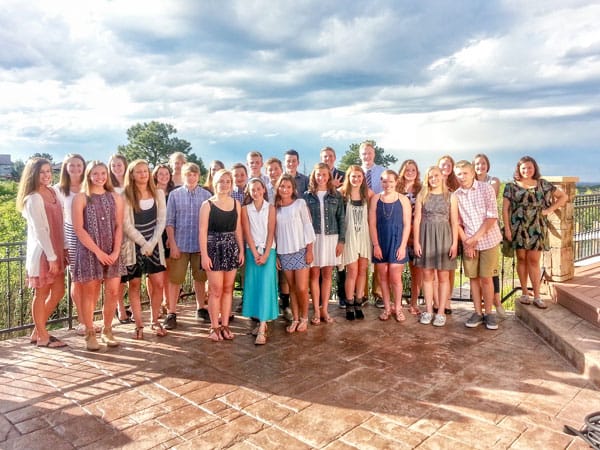 Fun activities outside of the pool are an important part of the Castle Pines Storm swim family – like the 13-and-older progressive team dinner pictured above. Join the team for new family registration on Sunday, April 17 from 4 p.m. to 6 pm at the HOA1 clubhouse.

Submitted by Allison McKeel and Christina Kwon; photo courtesy of Christina Kwon
Castle Pines is home to a fast-rising summer swim team. Just four short years ago, the Castle Pines Storm team was at the bottom of the D division of the Mountain Hi Swim League. With hard work and perseverance from both the swimmers and the coaches, the team has risen to the top of the B division, winning the 2015 division championship!
With all its success during the past four years, the team is eager for new families and swimmers of all ages and experience levels to join for a summer of fun.
At the heart of the team is an experienced coaching staff that brings success and fun to the pool every day. The staff has 35 years of combined competitive swimming experience and 22 years of combined coaching experience. Storm hand picks and trains future coaches from within the team ranks, as well as bringing in talented coaches from outside the team.
The swim team started in 2009, with head coach Christina Kwon joining the team in 2012 – when the team started its rapid ascent. In 2012, the team won its first ever dual meet and finished fourth in the D division championships (winning two age groups). Prior to 2012, the team never had more than 10 swimmers qualify for All Stars, and last year more than 30 percent of the team (35 swimmers) qualified.
Storm accepts children between the ages of five and 18 who are able to swim one length of the pool (or 25 meters) without stopping or assistance. Practices are held weekdays at the HOA1 pool, 7233 Tenby Way in Castle Pines (times vary according to age groups).
With meets starting June 4 and going until July 9, each of the five meets is themed and is super fun for the swimmers. "We are a very tightly knit team," said Kwon. "We have activities that include a kick-off pancake breakfast for the swimmers during the first swim practice of the season, a 13-and-older progressive team dinner, a 12-and-younger ice cream social/kickball game, Friday morning team breakfasts, tie-dye party, team dinners, plus lots of fun-filled activities to create swimmer/coaches bonding during the season."
As Storm gears up for another fun-filled competitive season, please join them for the new family registration on Sunday, April 17 from 4 p.m. to 6 p.m. at the HOA1 clubhouse. Returning swimmer registration opens Sunday, March 27 with the parent meeting on Sunday, May 1 at the Castle Pines Community Center located at 7404 Yorkshire Drive.
Visit www.castlepinesstorm.com to learn more.