Buffaloes stampede at annual Rock Slide
November 1, 2015
/
/
Comments Off

on Buffaloes stampede at annual Rock Slide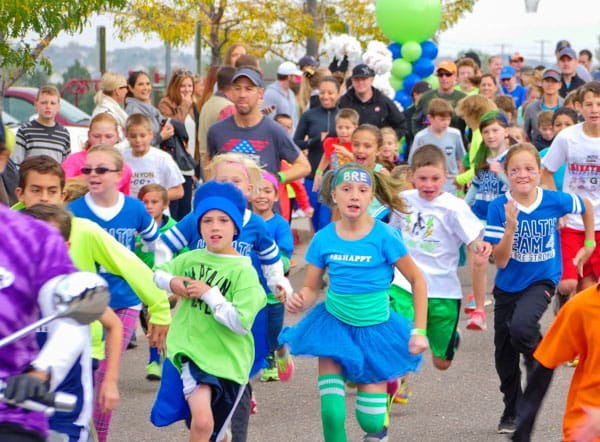 The annual Rock Slide Fun Run had over 300 participants this year. Co-chair Katie Abner commented, "It was wonderful to see kids and adults exercising together! We observed kids encouraging and pushing their parents and vice versa throughout the two course options. The endorphin rush contributed to happy spending at the fall book fair!"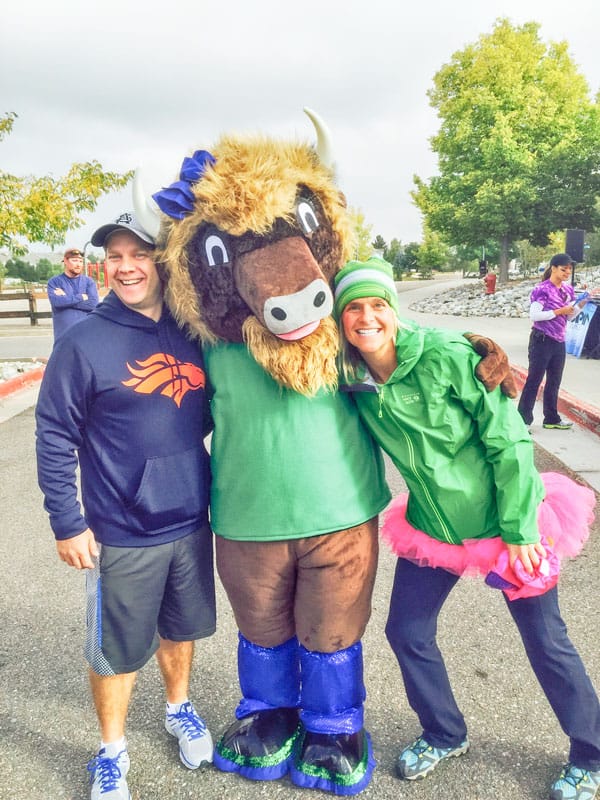 BRE Principal John Veit (left), school mascot Buffy, and Assistant Principal Jen Murdock (right).

By Kathy Fallert; courtesy photos
On Saturday, October 3, Buffalo Ridge Elementary school was the place to be when its parent board (BREA) held the annual Rock Slide Fun Run. The fun run is a lively family fitness event promoting wellness in the BRE community.
More than 300 participants came out to enjoy a day of running and walking as well as a pancake breakfast. Top running awards were given for the 5K event. The winning boys were Jackson West, Cody Jaramillo, and Chase Cartwright and the winning girls were Aspen, Mia and Finley. In addition, Target gift cards were presented to a student in each grade level for dressing up in school colors and showing their school spirit during the race. A great time was had by all!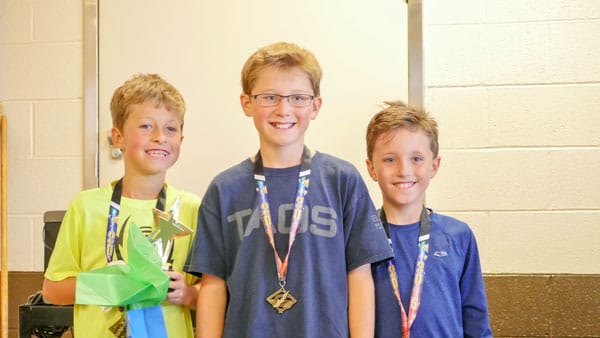 (Pictured left to right) Jackson West, Cody Jaramillo, and Chase Cartwright were the winning boys in the 5K event.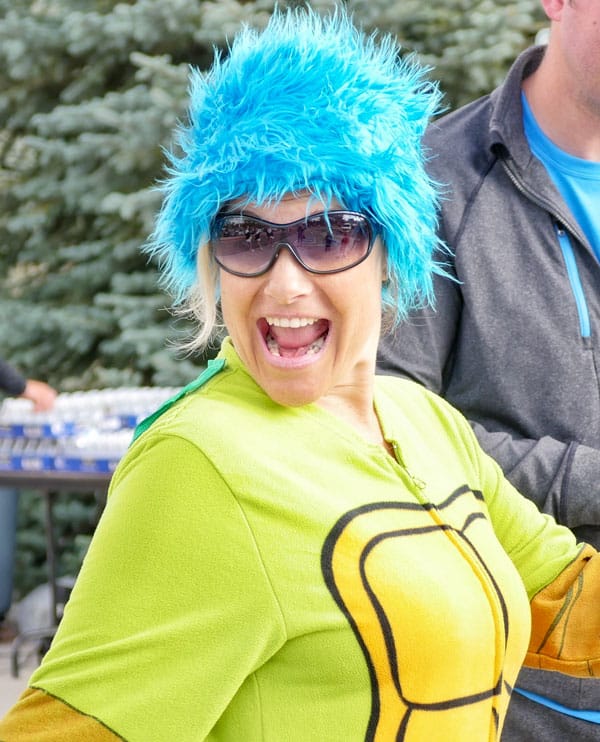 Showing an abundance of school spirit, BRE second grade teacher Terra Shaffner came out in the colors of the day complete with furry blue headgear.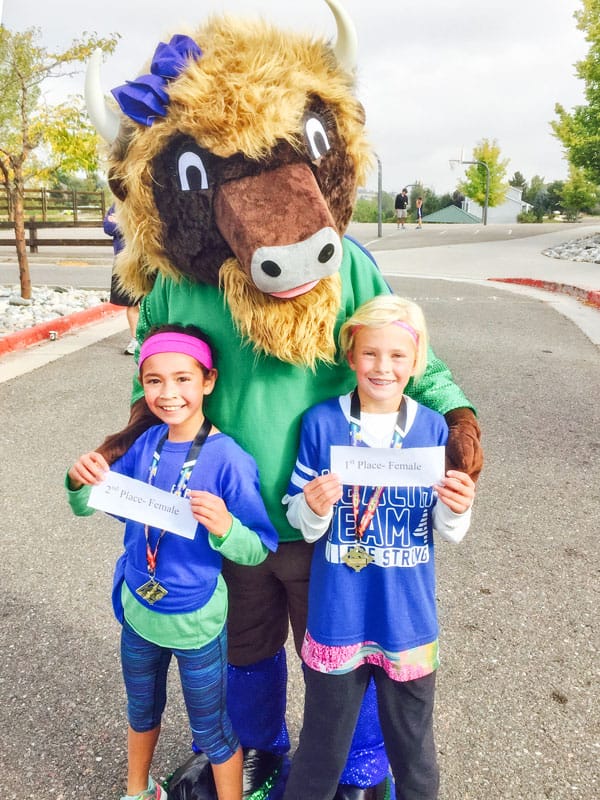 Let's not forget the 5K winning girls Aspen Hamilton (left) and Finley Shoenbeck (right) who took time for a photo. Third winner not pictured, Mia.