Snooze, An A.M. Eatery open in Lone Tree
July 1, 2015
/
/
Comments Off

on Snooze, An A.M. Eatery open in Lone Tree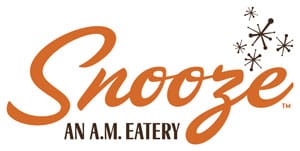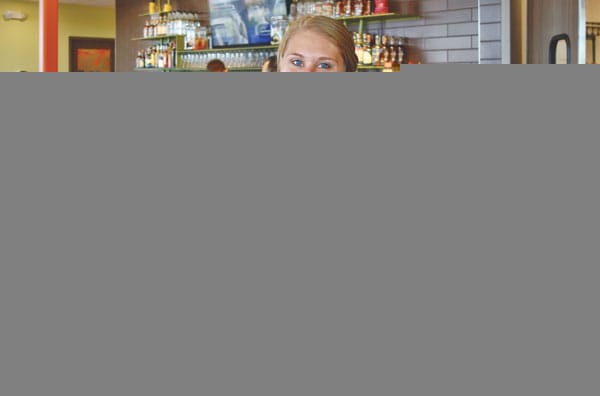 Jordan (pictured above) and the entire staff, affectionately known as "snoozers," were busy serving all of the curious, hungry diners at the grand opening of the Snooze restaurant in Lone Tree.
Article and photo by Cindy Cranstone
Wake up to Snooze! The A.M. Eatery opened its doors at Lincoln Commons in Lone Tree on June 24. This popular, Denver-based restaurant offers an extensive selection of taste bud-tempting specialties. All menu selections are made from scratch with an emphasis on local products. Snooze takes the most important meal of the day to a whole new level and can satisfy a craving for a sweet concoction or a savory combination.
This "home grown" restaurant in Lone Tree takes the corporate tally to 12 as it continues its expansion into California, Arizona and soon-to-be Texas.
We are so excited to have a restaurant in Lone Tree," said General Manager Brett Russell. "We are looking forward to meeting and serving the people in this area."
The retro-chic, eco-conscious chain is open seven days a week from 6:30 a.m. to 2:30 p.m. and touts that it is a "walk-in, first come-first serve kinda joint."
To learn more, visit http://snoozeeatery.com/locations/lone-tree/.