Primary election ballots arriving after June 6
June 1, 2016
/
/
Comments Off

on Primary election ballots arriving after June 6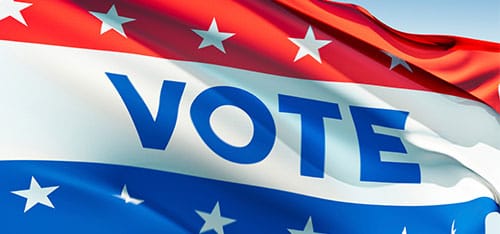 Information provided by Douglas County
Ballots for the June 28 primary election will be in the mail to registered and affiliated voters beginning June 6.
If you are a registered voter affiliated with either the Republican or Democratic Party and have not received your ballot at the address associated with your voter registration by June 13, you may obtain a replacement ballot by contacting the Douglas County elections staff at 303-660-7444.
If you live in Douglas County and you plan to vote in the primary election but have not affiliated with either the Democratic Party or Republican Party, Colorado election law prohibits your participation in the primary election. However, election law does allow voter registration and party affiliation on or before Election Day.
What will be on the primary election ballot you ask? Individual candidates running for federal, state and local offices within your political party will be on your ballot. In Colorado, candidates achieved nomination for the primary ballot through the caucus and assembly processes, or they petitioned onto the primary ballot. Candidates who win the June 28 primary election will go on the ballot for the November 8 general election. Please note that your party's presidential nominees will not be on the primary election ballot.
For additional election information, visit www.douglas.co.us/elections/.