June festivals in Colorado
June 1, 2016
/
/
Comments Off

on June festivals in Colorado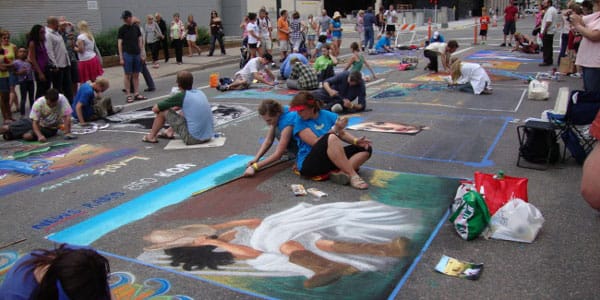 By RCHS intern writer Maria Pangalos
When the word "Colorado" is heard by a tourist, the first thought that comes to mind for many is skiing and mountains. But for a local, the word "Colorado" means so much more. Every season is a time to revel in the opportunities this beautiful state has to offer and June 2016 is no exception.
With kids out of school and temperatures nearly perfect everyday, the summer is bound to be filled with adventures. There seems to be a heightened appreciation for festivals, so this article serves as a partial itinerary for a festival-filled summer.
To start off, there is a Shakespeare Festival in Boulder that runs from June 3 to August 7. Then on June 4, the Buena Vista Bike Fest takes place in Buena Vista, and the Colorado Wine Festival is in Manitou Springs on the same day (tough choice). On top of that, the Denver Chalk Festival runs in Denver from June 4 to June 5.
The Colorado Renaissance Festival in Larkspur runs for nine weekends from June 11 through August 7 (speaking from personal experience, this is a must see event that will leave lasting memories). Also on June 11 is KidSpree in Aurora with princesses and funnel cakes. It is another hard decision between the
Renaissance and the youth.
On June 12, The Taste of Puerto Rico takes place in Denver. June 17 through June 19 are popular dates because four intriguing events are happening; the Denver Comic Con in Denver, the Denver Greek Festival in Denver (being Greek I have to point out that the food here is impossible to beat unless you are actually in Greece), the Food & Wine Classic in Aspen, and the Pikes Peak Celtic Festival in Colorado Springs. On June 24 through June 25, the Vail Arts Festival takes place in Vail and the Royal Gorge Whitewater Festival is held in Canon on the same days. In Denver from June 25 to June 26 is the Denver Taco Festival.
Every week in June offers a new experience and the possibility to meet new people. For more events, information and tickets, visit www.everfest.com/colorado. Happy festival-ing and stay safe!