Special dance brings dads and daughter together
April 1, 2016
/
/
Comments Off

on Special dance brings dads and daughter together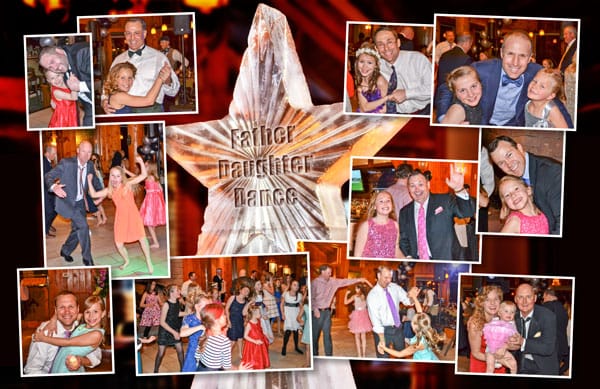 By Amy Shanahan; photos courtesy of Beverly Coggins
Castle Pines Village resident Bob Bess has attended the father daughter dance at The Country Club at Castle Pines for the past 13 years, and he never tires of it. "My favorite part is the limbo," remarked Bess. "I also enjoy getting dressed up in a tuxedo and dancing with my beautiful girls."
This event is one of the highlights for members of the club. The dance sells out each year, and this year was no exception. Along with dancing the "Chicken" dance and the "Macarena," attendees enjoyed a delicious dinner, and games and balloon artists were on hand for the little ones. Additionally, each of the girls received a beautiful "heart-key" rhinestone necklace.
Nine-year-old Hadley Bess enjoyed having a special evening with her dad, and each year she looks forward to the dance for months in advance. "I love playing the games and dancing in my pretty dress!" Hadley's 16-year-old sister Kiki remarked, "I enjoy getting dressed up and I love seeing how girls of all ages enjoy the night!"
For the dads, a very special part of the evening is the traditional father/daughter dance to the song "Butterfly Kisses."
The father daughter dance is just one of the many social events that The Country Club at Castle Pines offers its members. For more information, visit www.ccatcastlepines.com.