Village Homes Files for Chapter 11
December 1, 2008
/
/
Comments Off

on Village Homes Files for Chapter 11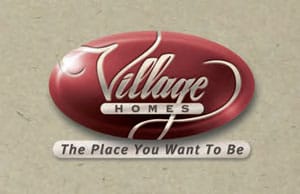 by Lisa Crockett
Village Homes of Colorado, Inc., announced in early November that it has filed a voluntary petition for reorganization under Chapter 11 of the U.S. Bankruptcy code in the U.S. Bankruptcy Court for Colorado.
Village built nearly a quarter of the homes in Castle Pines North (CPN), most of which are less than 10 years old and still subject to certain warranties from the builder.
The company emphasized that it will continue to operate normally in its relationships with homebuyers and current homeowners.
"As we have consistently shown, since 1984 Village Homes has earned a solid reputation for corporate responsibility and today that means staying in business and addressing our commitments in a professional manner", said Cheryl Schuette, President and Chief Operating Officer.
All 682 homes built by Village Homes in CPN are in the CPN II sub-HOA (with the exception of "The Crossings," a Village development currently under construction.)
CPN II President, Shirley Beer Powell, has extended an invitation for representatives from Village Homes to meet with homeowners to discuss what the action means to them. As of press time, Village Homes had not responded to the invitation.
For more information, visit www.villagehomes.com.