A tale as old as time at American Academy
June 1, 2012
/
/
Comments Off

on A tale as old as time at American Academy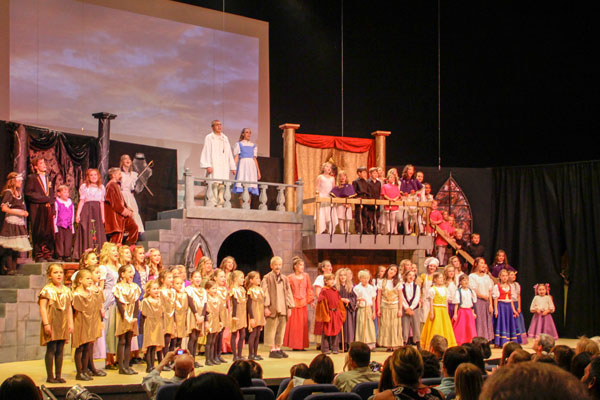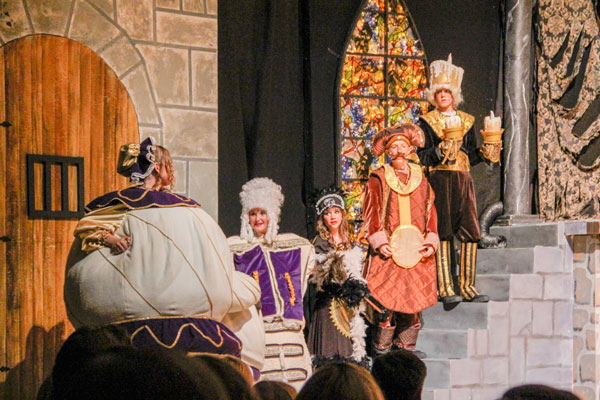 Article by Kathy Dunker with photos by Desi Lederman
Thanks to a committed director, Sierra Middlebrooks, production manager Benji Billman, many dedicated students, and even more supportive musical parents, American Academy (AA) thrilled its audience last month with the school's performance of Beauty and the Beast Junior on May 4 and 5 at Front Range Christian School in Littleton.
Rehearsals began on February 23. The students started off rehearsing after school three-to-five times per week, with the lead parts meeting every day. As it got closer to show time, a few Saturday and Sunday rehearsals were incorporated. The week prior to the performance, rehearsals were taken up another notch at Front Range Christian School from Sunday through Thursday, 4 p.m. to 9 p.m.
Jane Murphy, resident of HOA1, and mother to two of the AA performers Sophia, second grade, and Alyssa, fifth grade, recalls the final week of intense rehearsals: "It was a rough week for the kiddos, as there were also MAPS testing all week long. They rehearsed for a solid two months!"
Murphy commented, "Both my girls had an amazing time! My youngest daughter, Sophia, enjoyed everything about the musical, from the audition, to the daily rehearsals and working with kids of all ages. I remember her saying after about a month of rehearsals, 'Mommy, I feel so lucky to be a part of this!' Both of my daughters took the initiative to sign up for the audition on their own, prepare at home, and audition in front of the producer and director. As a Mom of these girls, I am just so proud of them for trying out, but the fact that they got parts in the play was an added bonus!"
To learn more about AA and its core knowledge curriculum, visit the website at www.americanacademyk8.org.