American Academy donates to no-kill shelter
May 1, 2018
/
/
Comments Off

on American Academy donates to no-kill shelter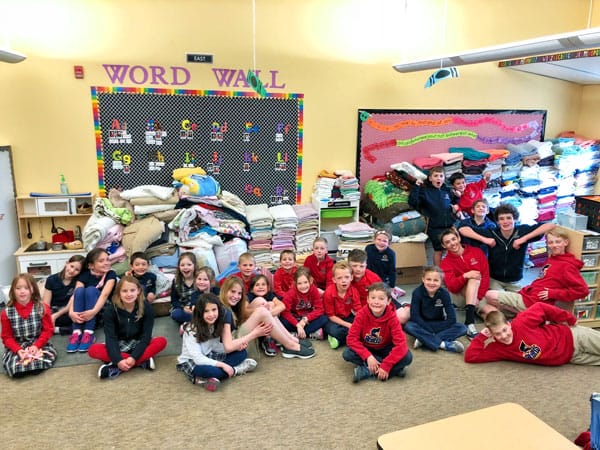 Members of the Rebel Service Club proudly posed with all of the blankets and towels they collected. Above inset: Communication is key in raising awareness, so students collaborated on a hallway display that encouraged donations.

By Liz Rector; photos provided by American Academy
Those who are not familiar with American Academy (AA) may not know that the charter school promotes a number of character traits, including: courage, humility, integrity, respect, compassion, citizenship, self-control, perseverance, responsibility and generosity.
In keeping with these character traits, students at AA Castle Pines recently put together a "Foothills Animal Shelter Blanket and Towel Collection" drive. During the month of March, members of the Rebel Service Club carried out a school-wide blanket and towel collection.
This charity was chosen after the older members in Rebel Service Club spent time researching and presenting their case to support different animal shelters in the area. Their peers then decided as a group on Foothill Animal Shelter, based on the shelter's need and how its mission lined up with AA's character program.
"While I genuinely believe this service project, and being a member of service club in general, embodies all of American Academy's character traits, I found that our kiddos were steadfast in their generosity and perseverance," said instructor and coordinator of the Rebel Service Club, Kirsten Gaskell.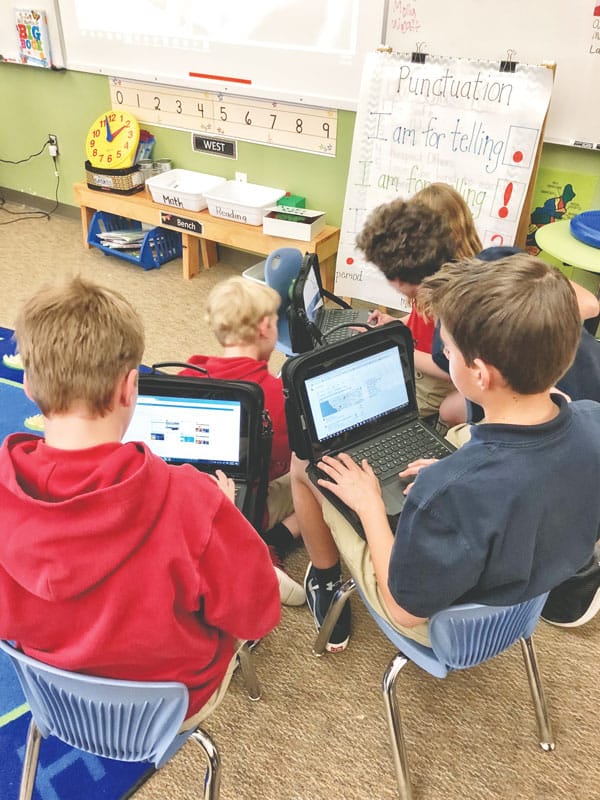 Students researched a variety of shelters before settling on the Foothill Animal Shelter.
Students were hard at work making posters to promote their cause, spreading their message throughout the school and even offering a Popsicle party to the class that collected the most towels and blankets.
"When we initially began our drive, we didn't see donations coming in as quickly as the kids hoped, and their goal of 600 towels and blankets seemed far off. As a group, the kids brainstormed different ways to get the word out, and worked really hard to encourage their teachers, friends, and classmates to contribute. In the end, we were thrilled to hit our goal!" Gaskell added.
All said and done, American Academy donated more than 600 towels and blankets to the Foothill Animal Shelter in Golden, one of the largest animal shelters in the Denver metro area. This shelter gives second chances at life to animals who have been injured, abused or abandoned. They are a no-kill shelter that truly appreciated AA's help and donations.