American Academy students shine at fair
April 1, 2009
/
/
Comments Off

on American Academy students shine at fair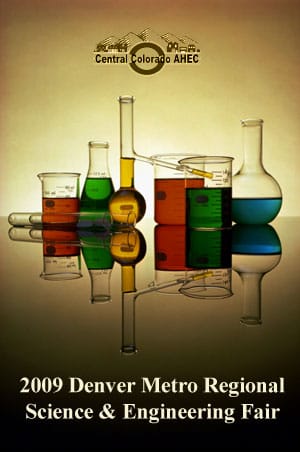 by Lane Roberts
On Thursday, February 26, American Academy students walked away with an impressive number of awards at the Denver Metro Regional Science Fair. The event was held at the Denver Museum of Nature and Science and featured projects from schools around the entire Denver-metro area.
Congratulations to all American Academy students who participated in this outstanding program and especially to the following students for receiving awards: Animal Science – 3rd place, Annika Chapleski; Biochemistry – 2nd place, Tanay Nunna; Behavioral Sciences – 2nd place, Jordan Heifetz; Computer Science – 1st place, Matthew Haney; Medicine & Health Sciences – Honorable Mention, Emily Butler; Microbiology – 1st place, Krutika Patel.
In the Physical Science category, American Academy students excelled and won the following awards: 1st place tie, Srish Sharma and Sydney Rohwling; 2nd place, Brendon Yoder; 3rd place tie, Aaron Beckman, Yana Slabakov; Special awards also went to: Connor Mawhinney and Terryn Veres, J.D. Gordon, Annika Chapleski, Aaron Beckman, Tanay Nunna, Brendon Yoder, Yana Slabakov, Jordan Heifetz, Matthew Haney, Krutika Patel, Srish Sharma, Sydney Rohwling, Asia Hall, and Emily Butler.
The following students will advance to the state competition in April at CSU in Fort Collins: Srish Sharma, Matthew Haney, Sydney Rohwling, Joran Heifetz, and Krutika Patel.
American Academy teachers also shined during the event. Congratuations to Ms. Chapleski, Mr. Astler, Ms. Shocklee, and Ms. Cline for receiving the teacher award for outstanding instruction in water and earth science.
American Academy is a K-8 Douglas County public charter school that is currently building a new home in Castle Pines North. The school features a Core Knowledge curriculum with an emphasis in science, technology, engineering and math. Learn more at www.americanacademyk8.org.