Back 2 Work Club coaches and encourages
December 1, 2018
/
/
Comments Off

on Back 2 Work Club coaches and encourages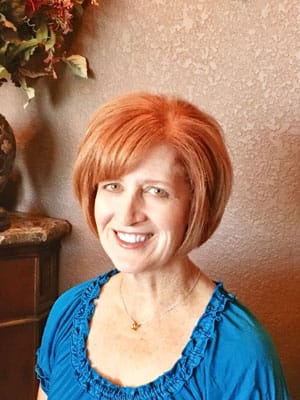 Christina Kohl, a 17-year Castle Pines resident, returned to work after being a stay-at-home mom for 13 years. Kohl founded the Back 2 Work Club to provide resources and encouragement to others who want to return to the workforce after a career break.


By Lisa Nicklanovich; photo courtesy of Christina Kohl
If you are a stay-at-home mom or dad looking to get back into the workforce after a career break, there is a community of people in Castle Pines who meet monthly to share experiences, brainstorm strategies and support each other. Christina Kohl, a senior human resources professional, founded the Back 2 Work Club to "create a comfortable and safe place to come together and explore the topic of re-entering the workforce."
After being a stay-at-home mom for 13 years, Kohl decided to start looking to return to the human resources profession but quickly became discouraged. "Surprisingly, employers didn't open their arms. It felt like a brick wall. Things had changed significantly during my career break and I felt overwhelmed and alone," Kohl said.
Eventually, Kohl found success in her job search and resumed working in early 2016, but she hasn't forgotten the challenges she faced during her job search. Wanting to be the coach she wishes she had when she was muddling through the job searching process, Kohl's goal is to make going back to work easier for others than it was for her.
Kohl added, "I have lived in Castle Pines for 17 years. This is my community and I intuitively know there is a need out there. I want people to know that re-entering the workforce seems like an insurmountable goal, especially the longer you've been on a career break, but it is possible."
Kohl's Back 2 Work Club explores challenges unique to job seekers who have had career breaks, such as how to present a career gap on your resume, how to present volunteer experience, and how high to aim when re-entering the workforce. Resources, encouragement and actionable steps for the job search are provided by Kohl, as a community service.
The next workshop is being held from 1:00 p.m. to 2:30 p.m. on Friday, December 7 in the main event hall at Douglas County Libraries – Castle Pines. The topic will be "Crafting Your 30 Second Elevator Pitch, just in time for Holiday Parties." To join the Back 2 Work Club or learn more, visit the club page on www.meetup.com/The-Back-2-Work-Club or contact Kohl directly at ckohl10@gmail.com.