Beauty is more than skin deep for these amazing ladies
December 1, 2015
/
/
Comments Off

on Beauty is more than skin deep for these amazing ladies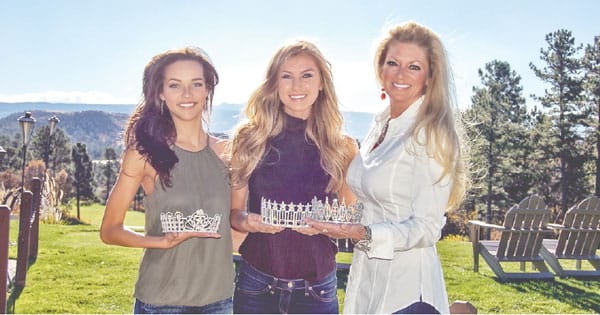 Castle Pines residents Alexis Wynne (left), Caley-Rae Pavillard (center) and Becky Swanson (right), all became title-holders representing the state of Colorado in beauty competitions this November. Swanson summed up the true value of these pageants by stating,"These competitions are about internal beauty that is reflected on the outside. You can follow your dreams, you can do whatever you want with your life …you just have to desire it and fight for it."


Article and photo by Amy Shanahan; courtesy photos
Castle Pines is well known for its gorgeous scenery and true Colorado beauty, and recently three of its residents were recognized for what makes them beautiful, both inside and out.
Alexis Wynne was crowned Miss Colorado Teen USA 2016 and will advance to compete at Miss Teen USA; Caley-Rae Pavillard was crowned Miss Colorado USA 2016 and will advance to compete at Miss USA; and Becky Swanson was crowned Mrs. Colorado International 2016 and will advance to compete at the Mrs. International pageant.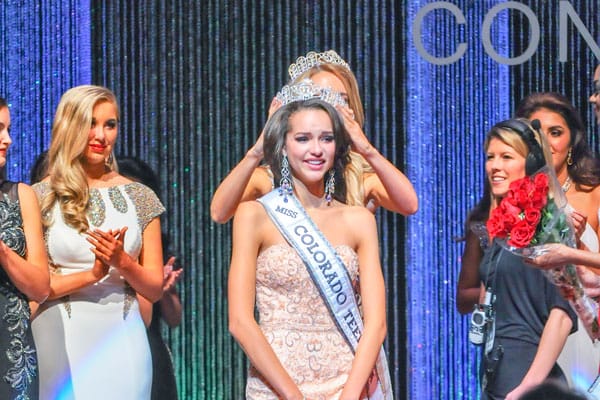 Wynne is a senior at Rock Canyon High School (RCHS) who plans to attend CU Boulder next year as a pre-med student. She began competing only last year when she participated in the Miss Colorado Teen USA 2015 pageant and came in third place. The win this year over 60 other participants was extra special due to overcoming an enormous obstacle. Wynne is an active soccer player and she ruptured her Achilles tendon just nine weeks prior to the competition, forcing her to wear an orthopedic boot throughout the pageant. She rocked the boot during the interview, the evening gown, and even the swimsuit competition. Wynne remarked, "This was a big challenge, but the hardest thing about learning how to be a formidable competitor is to exude confidence in everything you do."

Miss Colorado Teen USA 2016 Alexis Wynne was the team captain of her soccer team this past year at RCHS and she loves her school. "Rock Canyon has allowed me to pursue my passions in music, to play soccer and track and field, as well as manage the boys soccer team. We have the incredible ability to come together and help our community," stated Wynne.
Wynne works at Jack & Jill Children's Salon in Lone Tree as a party hostess where she enjoys playing with the kids. Additionally Wynne volunteers at our local elementary schools where she assists with book fairs, science fairs, and in the classroom. She also judges science fairs throughout the district as a member of the Science Fair Judging Club. Wynne is excited to continue with her community activism by making appearances and participating in charity and community activities alongside Pavillard before competing for the title of Miss Teen USA next summer.
Pavillard attended RCHS as well, and recently graduated magna cum laude from Southern Methodist University where she earned a double major in Advertising and Fashion Media.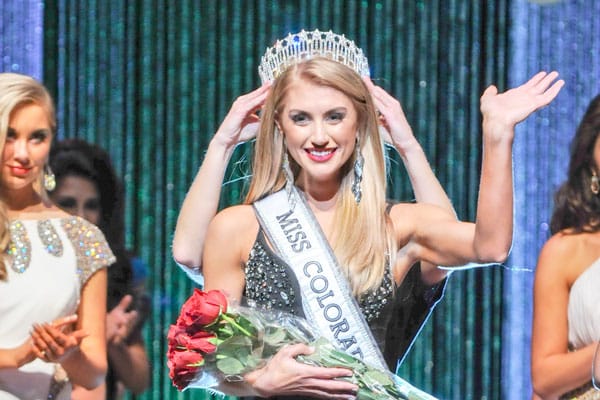 Pavillard is no stranger to pageants, having won the title of Miss Colorado Teen USA in 2011 and placing in the top 15 at the Miss Teen USA competition that same year. In this most recent competition, Pavillard competed against 46 women from around the state of Colorado and utilized her fashion degree to design the evening gown which she wore during the competition.
"This was my first time designing a gown, which came with some challenges due to lack of experience," explained Pavillard. "Everything worked out in the end; it was an absolutely stunning dress. I was so proud modeling my own design during the evening gown competition that I definitely want to design my dress for Miss USA as well."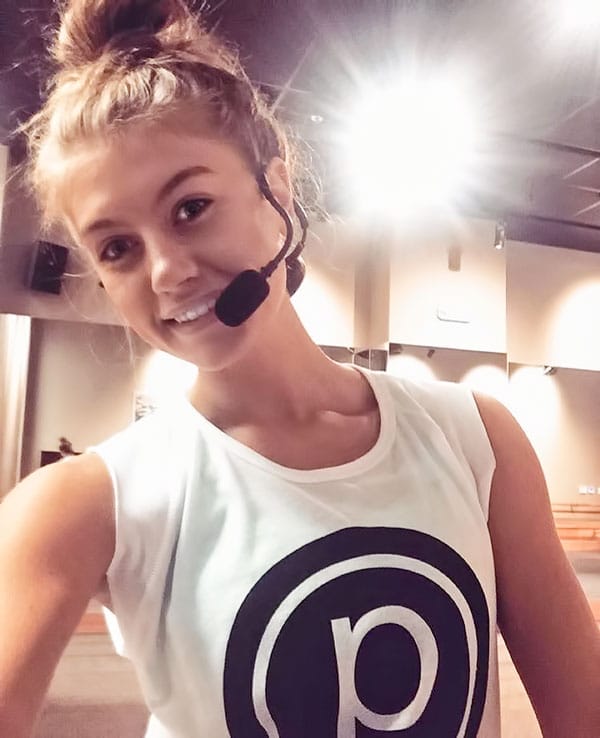 As an experienced dancer, Miss Colorado USA 2016 Caley-Rae Pavillard kept active during college in Texas by teaching Pure Barre. Pavillard is looking forward to continuing to teach now that she is back in Colorado. Also, while attending RCHS five years ago, Pavillard was one of the original students to organize Wish Week. This week of fundraising and community spirit has become an annual tradition at the school and greatly benefits the Make-A-Wish Foundation.
Pavillard will be busy working as an instructor at Pure Barre in Lone Tree while fulfilling her responsibilities as the title holder. She will be volunteering a great deal of her time with the USO, making appearances, and preparing to compete again. "Colorado has never had a Miss USA, so I will spend a lot of time preparing for the national competition this spring, trying to bring that title home," stated Pavillard.
Swanson began competing in pageants in 2010 and has had numerous successes, although winning the title of Mrs. Colorado International 2016 was special for her as she prepares to turn 50 this year.
The Mrs. International competition is largely platform-based and Swanson's advocacies are very personal. Swanson was raised in the foster care system in Kansas, and as a result her platform concerns foster care and adoption within the foster care system. Additionally, Swanson lost her oldest daughter seven years ago in an auto accident and she advocates for families who have lost loved ones.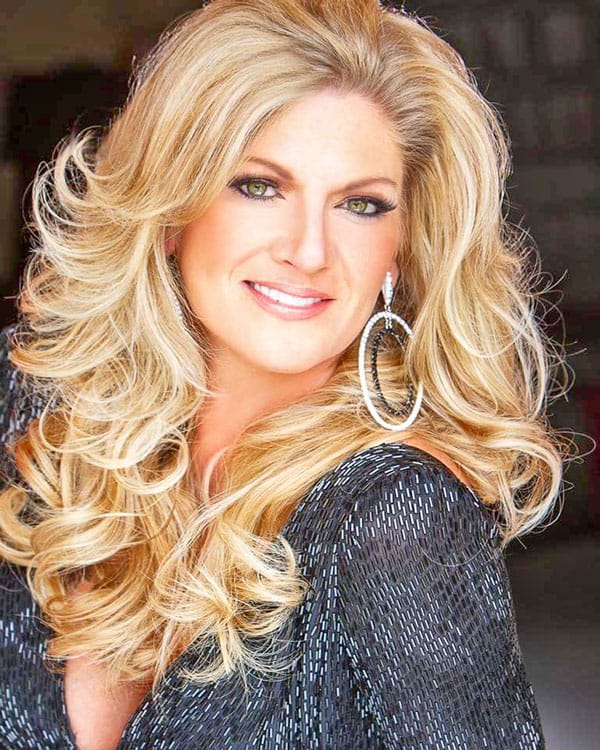 Swanson remarked, "I've always risen above my situation and have been driven to be self motivated to help myself and others." Swanson, who lives in Sapphire Point, is a mom to two more children and is a licensed real estate broker with Berkshire Hathaway in Castle Pines. Additionally, she serves as the national public affairs director and health and lifestyles fitness director for SHEROES United, an organization that honors female heroes.
Congratulations to these three extraordinary women on their respective wins. To learn more about the Miss Colorado USA and Miss Teen Colorado USA pageants, visit www.misscoloradousa.com. To learn more about the Mrs. International competition, please visit www.mrsinternational.com.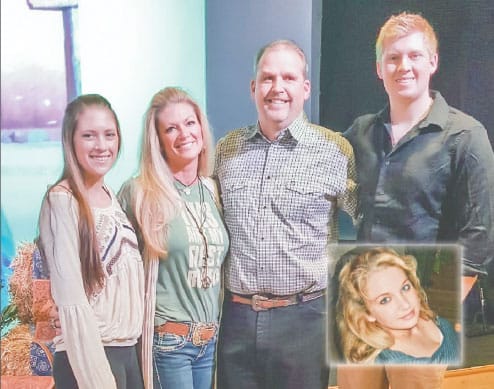 Mrs. Colorado International 2016 Becky Swanson adores her family, which includes her husband Jeffrey, son Cannon and daughter Kristyn. The loss of her daughter Aubrey (inset) seven years ago at the age of 17 was the impetus for Swanson to begin competing in pageants, as it was a dream of her daughter's.