Castle Pines athletes sign letters of intent to compete
June 1, 2016
/
/
Comments Off

on Castle Pines athletes sign letters of intent to compete

By Lisa Nicklanovich; courtesy photos
Douglas County School District high schools celebrated the successes of many talented student-athletes on National Signing Day, when these athletes signed letters of intent to attend and compete at excellent colleges and universities across the nation. This day of commitment and celebration signifies the next step forward in academics and athletics for these talented seniors. Schools across the District held Signing Day events as joyful athletes committed to college and took the next step forward in their storied athletic careers. Please join The Connection in congratulating these exceptional student athletes.
Rock Canyon High School celebrated: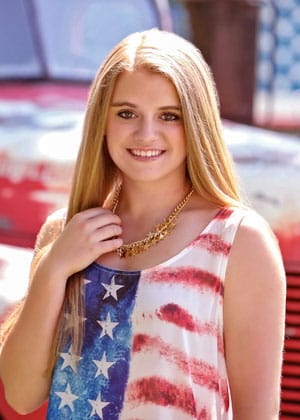 Nicole Armstrong, Poms, North Dakota State University, North Dakota
"Nicole has a work ethic that is unparalleled in my coaching career, but what I admire most about her is that she is an outstanding teammate and I believe taught many other athletes in our program what it means to be a true teammate. NDSU has an outstanding dance team with numerous national titles, and I know she will continue to exhibit the same values she did at Rock Canyon to help them have even more success in the future. I am immensely proud of Nicole and feel lucky to have had the entire Armstrong family in our program for the past four years," said coach Christina Leone.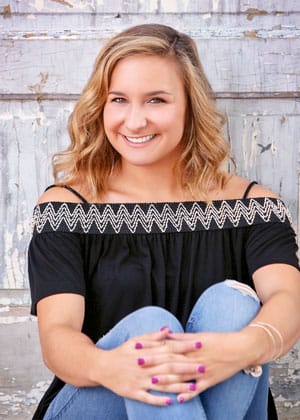 Claudia Bradley, Cheer, Indiana University, Indiana
Coach Amanda Mundaca said, "Claudia is one of the hardest working athletes that I have ever had the privilege of coaching. She constantly drove herself and her teammates to work hard and never settle for less than they were capable of. Claudia is also an incredible cheerleader off the competition floor. She was very active in our Junior Jaguar youth cheer clinics and traveled with the team to neighboring elementary schools to spread school spirit. She also dedicated a lot of her time to our unified cheer athletes at Rock Canyon. Her patience and dedication to spread cheer throughout our community is one of the many reasons that make Claudia the true definition of a cheerleader. She was also named a UCA All-American and awarded the Award of Excellence from the Douglas County School District two years in a row."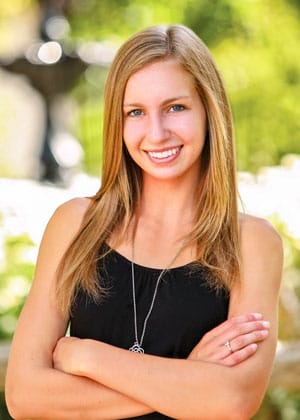 Allison Janedis, Cross Country, Hastings College, Nebraska
"Allison has blossomed into a true leader for our distance team this year. Her commitment to her teammates and dedication to the sport is what every coach wishes to see in their athletes. Allison is having one of her best seasons ever as a senior! She has become a better runner every year because of her strong work ethic and desire. Allison also demonstrates these character traits in the classroom where she excels academically," said coach Dan Davies.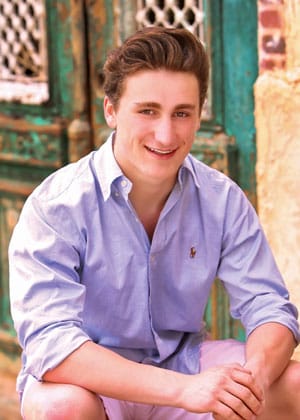 Samuel Natvig, Lacrosse, Frostburg State University, Maryland
Coach Louis Goldin said, "Sam is a great young man who embodies many of the values we are trying to instill in our young men. He is also an individual that relentlessly seeks improvement and takes an immense amount of pride in what he does. With that being said, Sam is not content with where he is currently at and continues to strive to improve. Thus, I never have to question where his heart and effort are. I'm honored to say he played at Rock Canyon and am extremely excited for his future at Frostburg and beyond."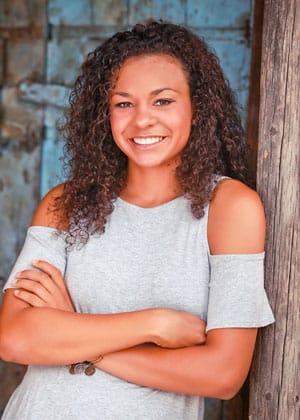 Rhyan Pettaway, Track, South Dakota State, South Dakota
"Rhyan is a very talented and versatile athlete. She excels as a 100 hurdler, but also has shown talent in races ranging from 100 to 400 meters and the triple jump. She is a very competitive athlete who gives 100 percent every time she steps on the track. Just as she does in Track, Rhyan performs in the classroom at a very high level," said coach Dan Davies.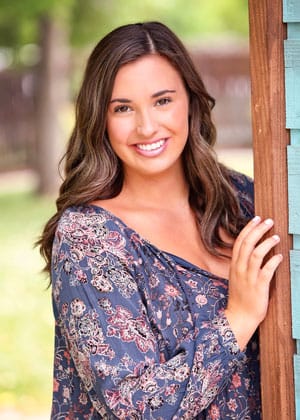 Rachel Rothman, Cheer, University of Minnesota, Minnesota
Coach Amanda Mundaca said, "I have had the privilege of coaching Rachel for the past seven years. To watch her grow into such an incredible athlete, student and person has been such an incredible joy. Rachel's amazing strength, hard work and determination are great examples to our other athletes in our program. As a four-year varsity cheerleader, she has won four UCA regional championships, three Continental League championships and two CHSAA 5A all-girl state championships and has also led the team to rank third in the nation. She is a tremendous leader in the Rock Canyon cheer program and served her senior year as a captain of the varsity team. She was also named a UCA All-American and awarded the Award of Excellence from the Douglas County School District two years in a row. Her kind spirit and energetic attitude make a lasting impression on everyone she meets."
Castle View High School celebrated: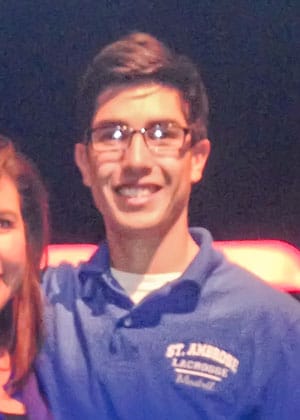 Mathew Madril, Lacrosse, St. Ambrose University, Iowa
"Matt is an underrated athlete. He surprises opponents with his speed and quickness. He was a baseball player growing up and played lacrosse sporadically when his baseball schedule did not interfere. He switched over to lacrosse his junior year and immediately became a two-year starter for us. He had a great sense for the game even though he did not have as much experience as some, and he was a great addition to the team. His playing career highlight is scoring six goals versus Kent Denver in the quarterfinal playoff game in 2015," said coach Jose Trujillo.