Castle Pines teen skis his way to the Junior Olympics
May 1, 2011
/
/
Comments Off

on Castle Pines teen skis his way to the Junior Olympics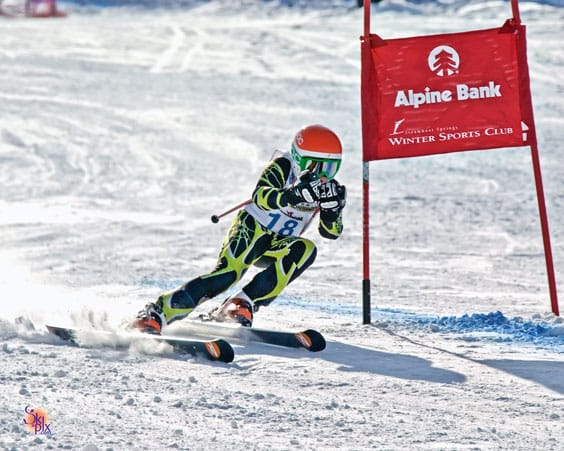 McLennan hitting the slalom course during a recent competition.

Article by Amy Shanahan with photo courtesy of SkiPix.com, LLC/Wendy Scipione
Castle Pines resident and Rocky Heights Middle School (RHMS) sixth grader, RJ McLennan, is passionate about skiing. In fact, McLennan is a ski racer who has been skiing since the age of three, and skiing competitively for the last six years. He was named to the Rocky Mountain Division Ski Team when he was ten, and he hasn't looked back.
McLennan recently competed against 102 other athletes at Prater Cup in Crested Butte where he had a third place podium finish and secured an 11th place qualification to the Junior Olympics Championships. In March, McLennan competed at the Junior Olympics Championships in Steamboat Springs and once again had an amazing finish in two of his races. McLennan placed ninth in Giant Slalom and twelfth in Super G.
Skiing is a huge commitment for McLennan, but he wouldn't have it any other way. "It means everything to me! It's my life," says McLennan. "It's fun, I get to go fast, and it's exhilarating!"
McLennan spends most of the winter in the mountains and has had to give up other sports that he loves, including basketball, but he feels it's worth it. "I'm willing to give up everything else to keep skiing," he says. His drive and passion for the sport are paying off in the results he continues to post in his races.