Celebrating the talents of our visual arts community
December 1, 2016
/
/
Comments Off

on Celebrating the talents of our visual arts community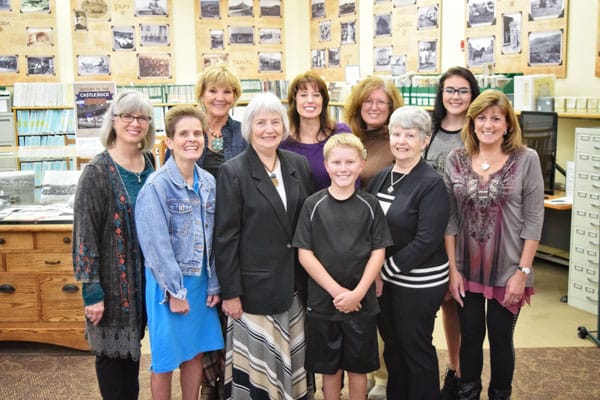 United in their passion for art, Castle Pines area artists of all ages gather for the 10th annual National Arts Program Front Range exhibit. Pictured in group photo in the bottom center, left to right, front row: Ann-Charlotte Denslow, Jacqueline Shuler, Luke Kuenzli, Jeanne Gromley, and Cindy Welch; back row: Mia Cassar, Kathy Erdman, Ellen Carter, Jami Arthur and Terrah Welch.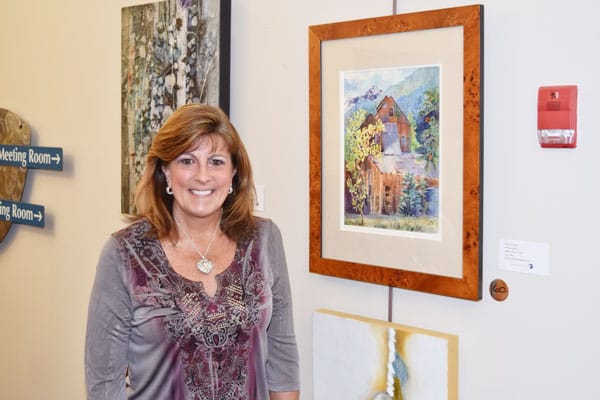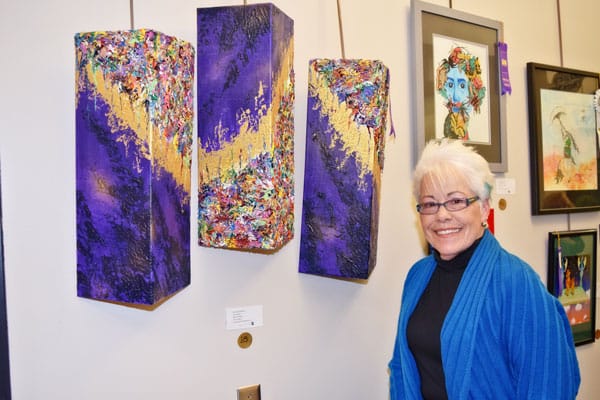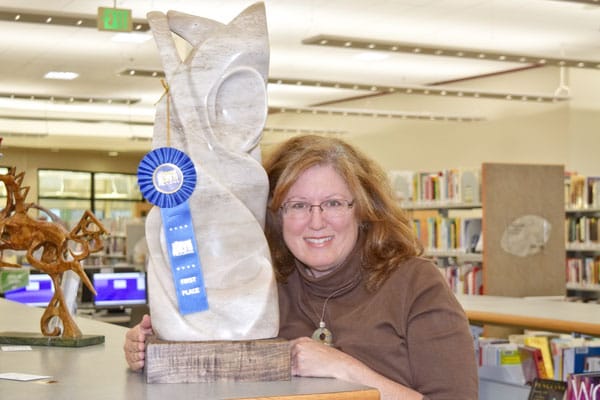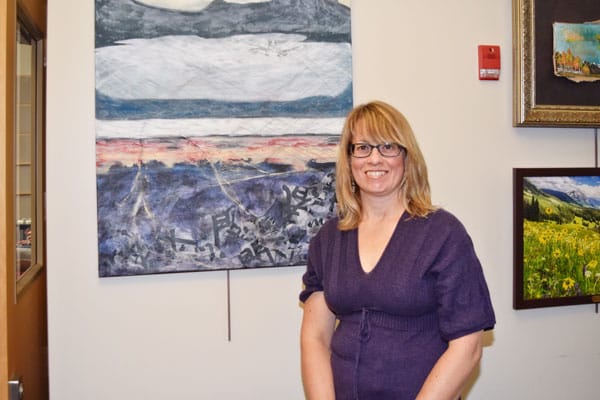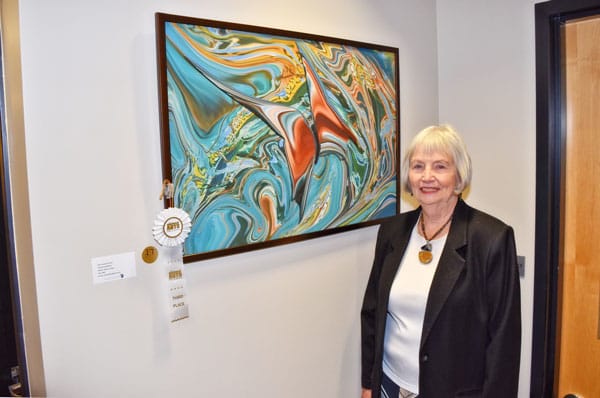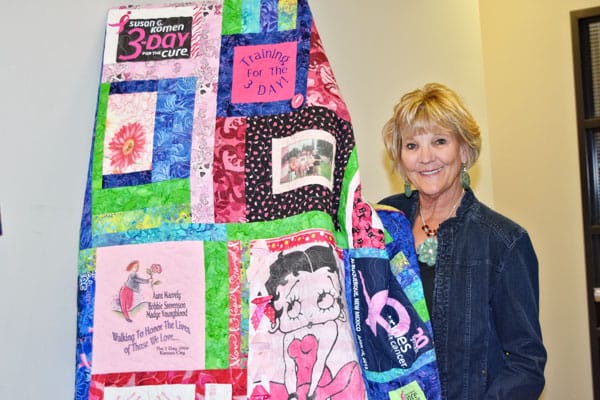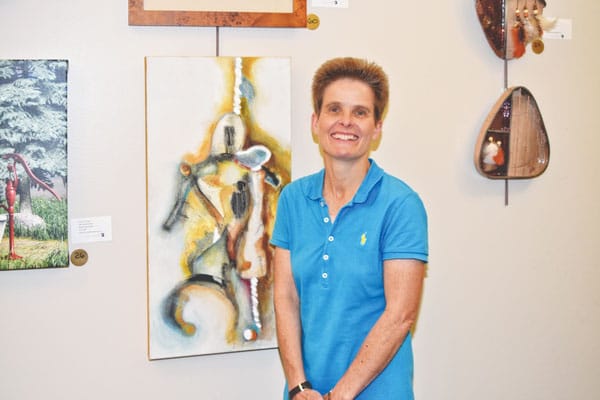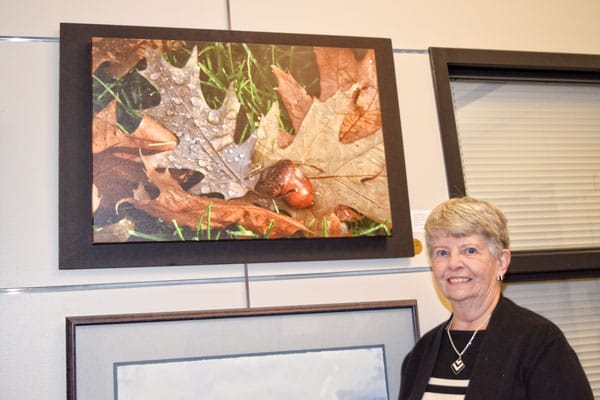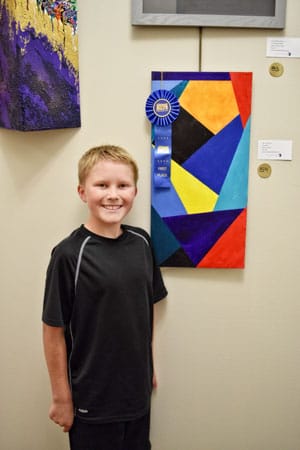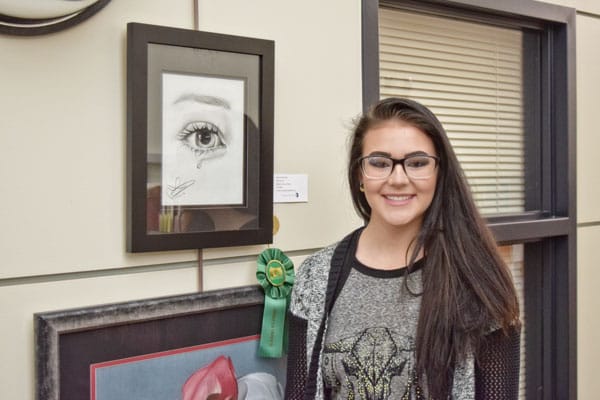 Article and photos by Lynn Zahorik
The 10th annual National Arts Program Front Range exhibit brightened the hallways and bookshelves of the Philip S. Miller library this fall. The 116 artists that entered the show represented an incredible range of talent and imagination, from new amateurs to internationally known professionals. Their ages spanned from seven to 75 years old. Established in 1982, the National Arts Program was designed to give artists at all levels an uninhibited opportunity to exhibit their work in a professional manner, with no entry fee and the chance to compete for cash prizes.
Hosted by the Greater Castle Rock Art Guild and the Douglas County Libraries, the popular visual art show was organized and supported by more than 40 volunteers who believe in the importance of art. "The excitement of sharing your art is universal amongst the artists in this exhibition," remarked Front Range volunteer coordinator and exhibitor Pamela Flinn Schanuel. "The smiles and joy of everyone associated is why I like being part of the show."
More than 30 Castle Pines area residents were involved in the 2016 exhibit. A reception and awards ceremony was held on October 29 to celebrate the artists. Sixteen-year-old Castle View High School student Terrah Welch was among the winners, receiving both the "People's Choice Award" and the "Art Education" award for her pencil drawing "Sorrow." She has participated in the art show for four years. "I love the diversity of the art work at this show," declared Welch. "You can feel the passion and see the creativity in every participant's art work."
The National Arts Program believes there is artistic talent in everyone that should be nurtured and celebrated. To learn more about the National Arts Program visit www.nationalartsprogram.org.