Chamber vice president puts Douglas County leadership program on the map for all to follow
August 1, 2010
/
/
Comments Off

on Chamber vice president puts Douglas County leadership program on the map for all to follow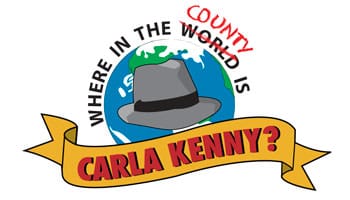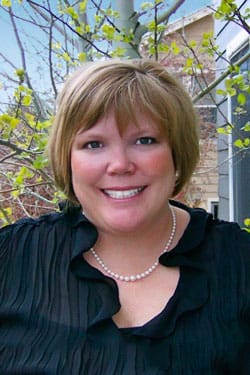 Carla Kenny

by Terri Wiebold with photo provided by Carla Kenny
For the past decade, Castle Pines North (CPN) resident Carla Kenny has been active in planning and coordinating events for residents in the Castle Pines community. She has dedicated countless hours on the planning side of events, and now it is her turn to participate.
Kenny was recently selected to join Leadership Douglas County (LDC). The program offers an opportunity to enhance an individual's community involvement and leadership skills, while at the same time allowing him/her to experience educational adventures all throughout Douglas County.
Exploring different aspects of civic and business affairs is a core component of the county-wide program. Whether visiting the jail and shooting a firearm on law enforcement day, or learning about the county's water system, the information garnered promises to be enlightening.
Another important component of the program is the class' participation in a community service project(s). During the past ten years since its inception, LDC has made a difference in the lives of many Douglas County residents through its class projects.
"The chamber is honored that Carla has been selected to participate in this amazing program," said Sharon Kollmar, president of the Castle Pines Chamber of Commerce (and Class of 2005 LDC graduate). "Carla will learn about the different programs available in Douglas County and can share her knowledge with chamber members and the community. I am looking forward to hearing about her adventures."
The Castle Pines Connection will be chronicling each of Kenny's journeys and sharing her experiences with our readers. Watch for upcoming segments of "Where in the County is Carla Kenny?"
When she is not managing member relations or running day-to-day operations for the Castle Pines Chamber of Commerce, Kenny can be found volunteering her time as Board President of Newborn Hope, Inc, a Colorado non-profit dedicated to improving the lives of premature and newborn babies (www.newbornhope.org). Kenny is also an active member of Solid Life Christian Church.
Prior to co-founding the Castle Pines Chamber of Commerce, Kenny was the events coordinator for the CPN Master Association. For eight years, Kenny was instrumental in bringing the community such events as the Annual Carriage Rides, Summer Concert and Movie in the Park, community-wide Easter egg hunt, and Oktoberfest. Now her talents are utilized through the chamber to the benefit of the entire Castle Pines community and will soon be shared with the broader Douglas County community.
Kenny is also a former middle school teacher with her master's degree in Education Administration. Kenny said she had aspirations of becoming a principal, but left teaching to start a family. Kenny's daughter Katie and husband John are also active volunteers in coordinating events for the community, helping out anytime they can.
In her spare time, Kenny enjoys reading, cooking, tennis, volunteering at her daughter's school, and traveling. It is only fitting, then, that Kenny spend the next year traveling throughout Douglas County, learning and sharing with others.
Leadership Douglas County was created to ensure that the community would continue to identify, educate, and motivate current and emerging leaders to improve Douglas County through personal and collective commitment. The Program broadens participants' knowledge of the community as a whole; increases the strength and effectiveness of community leaders; equips participants to respond to the challenges of the community today and into the future; and provides opportunities for direct contact with influential people, businesses, and service organizations. LDC is a two-year commitment. To learn more about LDC, visit www.leadershipdouglascounty.com.