CPNMD presents the principles of xeriscape
June 1, 2018
/
/
Comments Off

on CPNMD presents the principles of xeriscape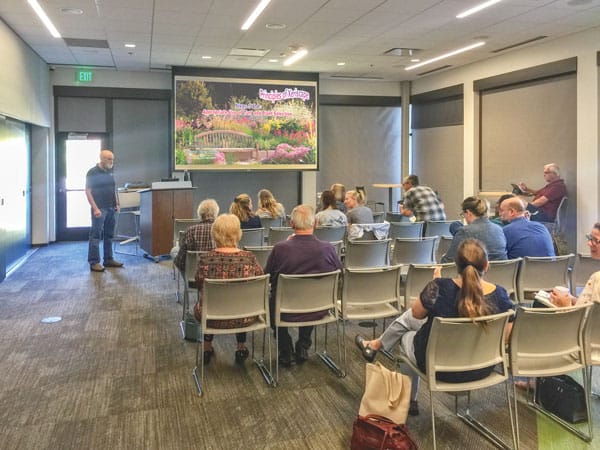 Article and photo by Terri Wiebold
Residents joined Castle Pines North Metropolitan District (CPNMD) Parks & Open Space Manager Craig Miller at Douglas County Libraries – Castle Pines for part four of a six-part series on the principles of xeriscape.
Miller has been presenting classes on xeriscape and landscape maintenance for the last 15 years at Tagawa Gardens and with the CPNMD for four years.
"I am currently more than half way through my six-part series on the principles of xeriscape at the library," stated Miller. "Colorado's Front Range receives an average of less than 16 inches of rain per year, making supplemental watering a requirement for most landscapes.
According to Miller, more than half of the water used in homes is applied to landscapes. Xeriscaping (landscaping for water conservation) a yard can be a beautiful and diverse way to use less water, saving residents money and conserving precious water resources.
To learn more about the classes or to register for a future class, visit https://cpnmd.org/.