Fresh organic fruits and vegetables in Castle Pines
June 1, 2009
/
/
Comments Off

on Fresh organic fruits and vegetables in Castle Pines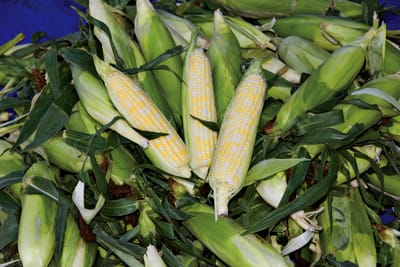 by Carin Kirkegaard
Starting this June, Castle Pines North resident Sheri Brummett will be opening her home as a Community Supported Agriculture (CSA) pick up location for Grant Family Farms.
A CSA is a partnership between a local farm and individuals seeking to purchase locally grown produce. Interested customers make an annual commitment to purchase a "share" in the coming season's harvest. This provides the farm with the capital needed to plant and care for the crops. Then throughout the season, the produce is delivered to a conveniently located central spot where customers can pick up the produce.
Grant Family Farms is located near Fort Collins and has been growing organic fruits and vegetables since 1974. It was the first certified organic farm in Colorado and is the largest CSA in the state at 2200 acres.
Not only does the farm produce for the CSA, they also send their produce to grocery store chains like Whole Foods. The difference with the CSA is that the food gets into a customer's hands quicker and at less cost then purchasing at the store.
"We have a great opportunity to bring fresh fruits and vegetables into our community," said Brummett. "Come join us and be a committed member."
The growing season runs from the middle of June through the middle of December and members will receive fresh produce each week. Depending on the amount of produce purchased a share costs from $15 to $29 a week.
To learn more about the CSA and purchasing a share visit www.grantfarms.com, or call 970-568-7654. To contact Brummett, email her at Contact by e-mail , or call 303-663-6604. CSA pick-ups will be at 8274 Wetherill Circle, Castle Rock, CO 80108.