January 1, 2015
/
/
Comments Off

on ViewHouse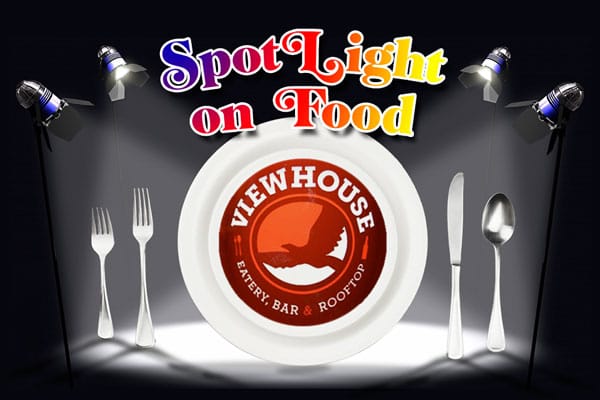 Happy view year: a taste of the ViewHouse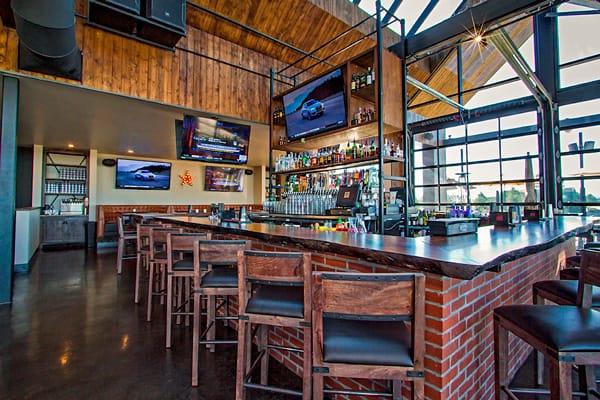 Enjoy the view: the upstairs bar and dining area at the ViewHouse in Centennial offers a sunny, picturesque space to enjoy fresh, new flavors in an up-to-date sports bar setting.  Downstairs, diners can take in the game on a 200-inch television, play ping pong in the activity room, or dance the night away on the dance floor.
By Lisa Crockett; photos courtesy of the ViewHouse
A new year is a great time to try new things. And though a sports bar hardly seems new,  when it comes to the ViewHouse in the Denver Tech Center, that traditional concept gets a fresh perspective.
"Jose Guerro, our Head Chef, is just amazing," said Amanda Gillie, the Marketing Director for ViewHouse Centennial.  "He takes American classics and tweaks them based on influences from around the world.  We have flavors that come from Mexico, China, and South America, to name a few."
Just like the menu, the atmosphere at the ViewHouse also has an up-to-date vibe; renovations at the 20,000 square-foot property which used to house the old Trail Dust restaurant, were extensive.  A courtyard was added for time outside when weather permits and a dining area was added upstairs, but a few of the characteristic features remain.
"The style of the building is rustic-modern," said Gillie.  "So we kept some of the details from the original barn-style building, including the original dance floor."
Every seat in the restaurant has a good view of one of the many televisions stationed throughout the dining areas.  The "sports tavern" area of the restaurant, which is on the main floor, boasts a 200-inch television screen for game-day viewing – especially that big game at the end of this month.
"For the Super Bowl, we will be doing a 'tailgate party' with a tailgate buffet for $28.95 per person.  The buffet will have all sorts of game day food favorites: nachos, pizzas, wings, burgers and sandwiches," said Gillie.  "Guests can reserve a seat for the Super Bowl and have unlimited game day food throughout the game. We will also have game day drink specials including $3 Coors Light beers, $5 Buffalo Gold Graft Beers, and $5 Jim Beam specials."
Drinks and dining options during the game are extensive.  An expansive menu offers options ranging from flatbreads to sea bass, and traditional fare like tacos and burgers take on a new flare with ingredients like harissa aioli, Haystack goat cheese and Applewood smoked bacon.
"Our food is great because we actually employ chefs, not just line cooks," said Gillie.  "We offer seasonal features and incorporate a lot of ingredients that are organic and local."
A sophisticated drink menu offers everything from beer on tap to high-end wines like Nickel & Nickel, Silver Oak and Far Niente. Specialty cocktails, frozen drinks and spiked teas and lemonade round out the beverage offerings.
Brunch on the weekends is a lavish affair and includes favorites like steak and eggs and crab cake eggs Benedict.  On Sunday, a brunch buffet includes dazzling features like seafood towers, an omelet station, sushi, a waffle bar, cold-pressed juices, and desserts like pie and brownies.
"We offer the best of everything at our brunch and we've gotten rave reviews," said Gillie.  "Along with our brunch, we also sometimes offer special activities like a yoga class."
Lunch at ViewHouse is a good break from the ordinary. I recently stopped in for a tasty cup of chicken tortilla soup and a grilled veggie and goat cheese sandwich that was satisfying, fresh and a good buy to boot. Lunch specials include two items for just $10.
"We offer a great value here at the ViewHouse," said Gillie.  "Our lunch specials are great. For the true wine connoisseur, the Silver Oak varietal we have usually goes for around $240 per bottle at restaurants and we offer it at $160. At happy hour, we offer drinks and eats for $3, $5, $7, and $9. I think we've done a great job designing something for everyone."
That good value means not only good food, but good times as well.  Mondays provide live, on-site television interviews with local pro athletes. Fridays feature live music.  Private banquet rooms at the restaurant can accommodate groups ranging in size from 17 people to more than 100; larger events for more than 200 people are regular happenings at the ViewHouse and sometimes feature sessions of outdoor volleyball, giant Jenga or cornhole on the outdoor synthetic turf courtyard.  Late nights at the ViewHouse start at 10:30 and feature a special menu to keep diners going strong while they dance the night away.
The ViewHouse is located at 7101 South Clinton St. in Centennial and is open Monday through Friday from 11 a.m. until 2 a.m. and Saturday and Sunday from 10 a.m. until 2 a.m. Reservations are recommended for weekends and special events.  For more information, visit www.viewhouse.com or call 303-790-VIEW.