Lack of Library Leaves Uncertain Future for CC-20 Parcel
January 1, 2008
/
/
Comments Off

on Lack of Library Leaves Uncertain Future for CC-20 Parcel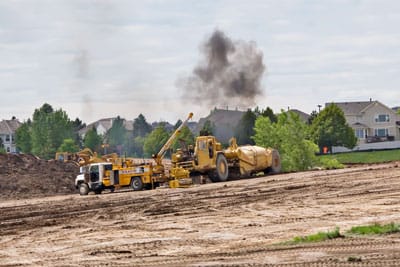 by Lisa Crockett
Voters in Castle Rock and Lone Tree have decided the fate of the library in Castle Pines North (CPN) – for now, at least. A razor-thin margin of voters – less than a half a percent – voted down a measure to increase funding to the Douglas County Library District, funding that would have made a store-front library in CPN possible. The ballot measure failed in Castle Rock, Lone Tree, and most of the rural areas of the county. Many of these areas already have libraries.
Hope of a library in CPN has diminished, but has not disappeared altogether.
"We definitely are pursuing another run in 2008 — but there are lots of steps to do first," said Jamie LaRue, director of Douglas County libraries. "I want to make the round of community visits to see what else they have to tell us about our failure in 2007."
Without county funding, it seems unlikely that a library in CPN will become a reality. The library was at the heart of the so-called "CC-20" retail development at the corner of Castle Pines Parkway and Monarch Boulevard.
"The owners of the land [Village Homes] are still trying to make the library a reality," said real estate broker Bill Jenkins, who represents The Laramie Company on the project. "We have tentatively talked about beginning construction on the project sometime in the first quarter of 2008, but the library has been a factor in the timing."
Though there are still many unknowns, Village Homes has no plans to replace the library with another tenant at the site at this time. In fact, as of press time, there were no confirmed tenants for any of the buildings planned for the site.
The residential portion of the development, meanwhile, has begun. The 47 dwelling units being built on the northern portion of the parcel – a mixture of town homes and patio homes called "The Crossings" – has sold six units and as of press time planned to commence construction in late January or early February.
"We anticipate construction will last a year and a half to two years," said Village Homes' Natasha Nola, the manager at the site.
Town homes are priced from the mid $200,000s and patio homes are priced from the mid-$300,000s.