December 31, 2021
/
/
Comments Off

on Ohana Grille
Melds Flavors of Hawaii, Colorado and Chile
By Chris Michlewicz
The fusing of flavors found in traditional dishes from several cultures might seem like a wild idea – until you taste the results.
Ohana Grille has quickly become the place to go in Douglas County for Hawaiian-fusion food. Since opening in Castle Rock in November 2020, Ohana has introduced tastes rarely found, well, anywhere. That's partly due to the diverse upbringing of the restaurant's founder and head chef, Rich Braunthal, who spent his first eight years in Chile, then his next 10 years in Los Angeles before moving to Hawaii when he was 18.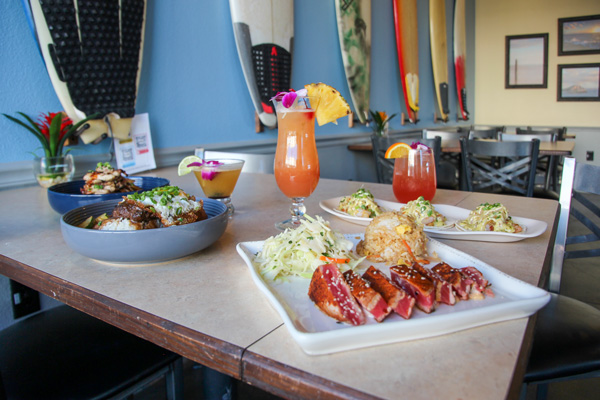 Braunthal's immersion into different cultures greatly influenced his prowess in the kitchen. And then came Colorado, which has unique tastes all its own – partly because of the high number of transplants from other states and countries. Whatever you want to call it, the relocations and ensuing life experiences have culminated into something special.
Brilliant concoctions like island-style Kalua pork street tacos (island slaw, Thai chili barbecue sauce, red pepper cilantro aioli and crumbled wonton chips) are menu-listed beside delicacies like the Loco Moco
(a hand-formed spiced sirloin beef patty over rice, topped with mushroom gravy and a fried egg).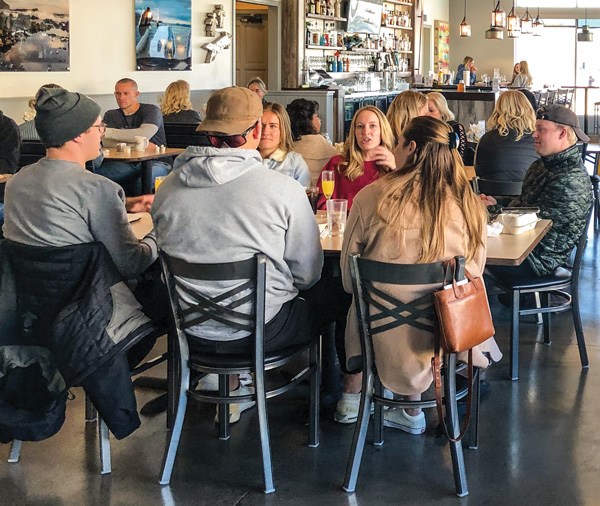 "It was an experiment when I opened my food truck, but it worked out pretty well," Braunthal said.
The dominant Hawaiian-fusion element at Ohana Grille is a "mix of Japanese, Korean and Filipino food, with Americanized ingredients," said Braunthal, whose personal favorite is the marinated kalbi short ribs.
Flavors common in Colorado and Chile are sprinkled throughout the menu, which includes vegetarian, vegan and gluten-free options.
"The recipes are altered a little bit," Braunthal said. "We fused cultures and made it our own."
The wildly popular Saturday-and-Sunday brunch menu features items like crab cake Benedict, macadamia nut waffles, a hearty spam and egg sandwich, and the to-die-for kalua pork breakfast burrito topped with green chile. Although the main "Pacific-meets-Colorado" menu features some enticing dishes, there's "nothing too exotic" or off the wall, with more traditional seafood plates being favored.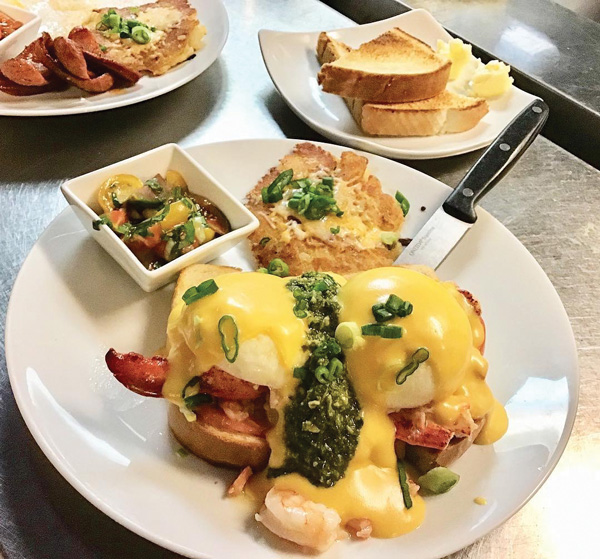 The business operated out of a food truck until a brick-and-mortar Ohana Grille location was opened in Edgewater at the end of 2017. Aside from serving fantastic fare, its patio boasts a stunning view of Sloans Lake. The Castle Rock location opened last year in a trendy area that's still taking shape northwest of Meadows Parkway and Meadows Boulevard.
Ohana Grille came south because of its popularity among event attendees in the Lone Tree/Littleton/Castle Pines/Parker/Castle Rock area, where the food truck made frequent appearances. A "cloud kitchen" – a delivery-based hub with no storefront – is now open in Aurora, and Braunthal is hoping to open another such facility in the greater DU district in the near future.
Braunthal found himself in the kitchen early in life, cooking for his three younger brothers while his parents worked. His breadth of experience has served him well, and he now has a qualified, 40-strong staff to help keep things humming at both locations.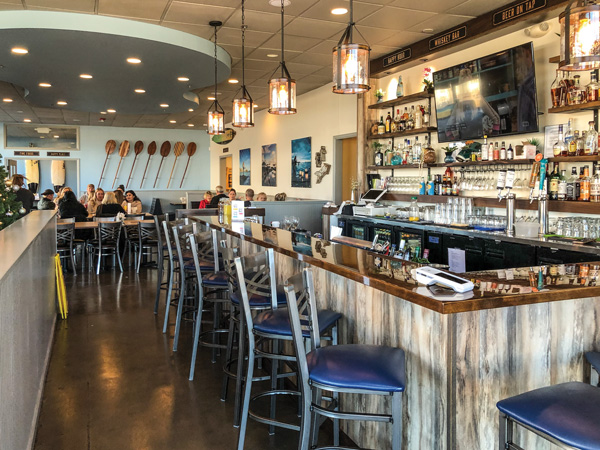 "We have some great people who are creative and help us develop and refine our product all the time," he said.
The Castle Rock location, with a full bar and plenty of room to stretch out, regularly hosts live Hawaiian music and hula dancers. The setting, complete with wooden paddles and Hawaiian-themed art adorning the walls, is a perfect spot for a cultural experience for local families.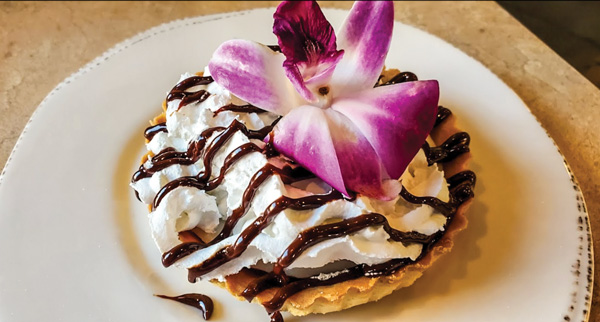 "It's really cool to have something like that in Castle Rock," Braunthal said. "You just don't see that here."
Natural light from two walls of windows spills into the eatery during the daytime, and views of passersby in the up-and-coming district of restaurants, shops and other businesses are ideal for people-watching.
Although there have traditionally been few restaurants in Douglas County with such offerings, Ohana Grille is right at home and has been welcomed with open arms by a community of diners hungry for something a little different.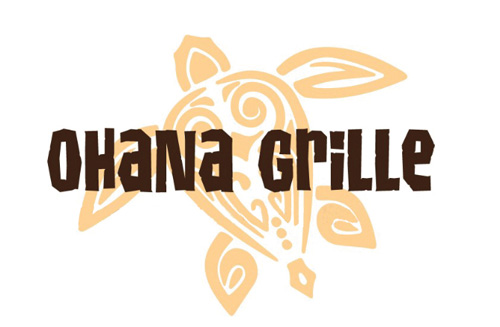 OHANA GRILLE
2240 Mercantile Street
Castle Rock, CO 80109
720-458-0920
https://ohanagrille.com/