Out of the darkness and into the light
November 1, 2017
/
/
Comments Off

on Out of the darkness and into the light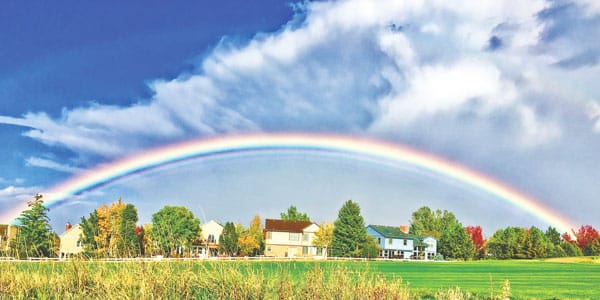 Castle Pines resident Lisa Voss caught one of the many rainbows that appeared on October 5 courtesy of the afternoon storms. This shot was taken from the 11th fairway at The Ridge at Castle Pines North.

By Terri Wiebold; photo courtesy of Lisa Voss
to those affected by suicide, the American Foundation for Suicide Prevention gives rise to new meaning of the beautiful colors in the rainbow through its community Out of the Darkness Walks.
Across the country, individuals impacted in any way by suicide join together and walk to honor friends and loved ones, walk to save lives, walk to raise funds and walk to bring hope. They wear shirts and beads of many colors, honoring those in their lives impacted by suicide.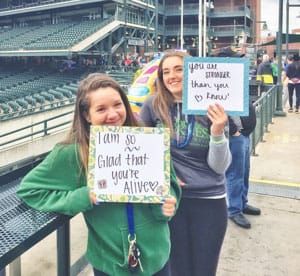 Volunteers along the course shared messages of love, hope and inspiration.

Participants don WHITE for the loss of a child; GOLD for the loss of a parent; RED for the loss of a spouse or partner; ORANGE for the loss of a sibling; PURPLE for the loss of a relative or friend; SILVER for the loss of a first responder or military service member; GREEN for one's own personal struggle; TEAL because a loved one struggles; and BLUE because they support the cause – all colors in a bright, beautiful rainbow.
According to the American Foundation for Suicide Prevention, suicide claims more lives than war, murder, and natural disasters combined. A person dies by suicide about every 12.3 minutes in the U.S., and we lose 20 veterans every day to suicide.
For a list of resources and to learn about suicide prevention, visit www.afsp.org.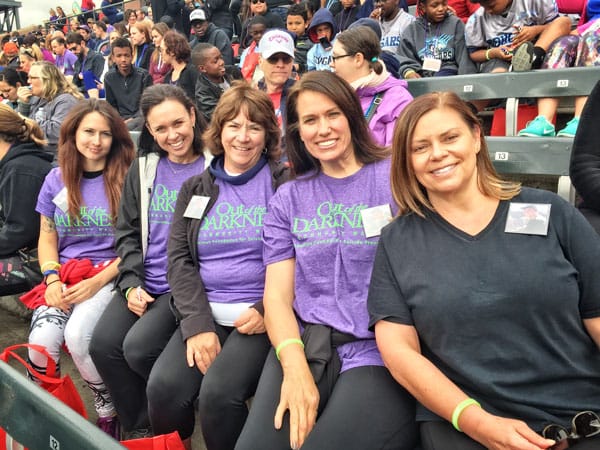 On September 23, The Connection staff joined the Out of the Darkness Walk to fight suicide at Coors Field.