October 1, 2008
/
/
Comments Off

on Prevent Home Fires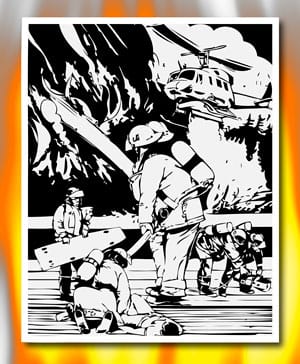 As the seasons begin to change, Castle Rock Fire and Rescue wants you to help prevent home fires. October is Fire prevention month. This year's theme for Fire Prevention Month is "Prevent Home Fires."
Three out of four fire injuries reported each year occur in the home. It is vital to stress the importance of safety as thousands are killed and thousands more are injured each year.
In 2007 home fires killed 2,895 Americans and injured approximately 14,000 thousand. Aside from death and injury, other personal losses are suffered with half a billion dollars in homes and their contents destroyed annually.
It's easy to be fire safe. By conducting a home inspection, being on the lookout for things that can cause fires , and knowing what to do in case of one . Help keep your family safe. Watch out for:
Matches and lighters
Old and worn-out electrical cords
Too many cords in a wall socket
Candles burning in an empty room
Clothes and blankets near space heaters and on hot lamps
Another way to stay fire safe is to be prepared. Remember to:
Check smoke detectors often to make sure they work right and to change the batteries. If you don't have a smoke detector near your bedroom, put one in.
Plan a fire escape route and practice it. Find two different ways of leaving each room in your house, and agree with your family on a safe place to meet outside. Remember if there is a fire, stay low to the floor, get out as fast as you can, and stay outside of your house.
In case of fire go to your neighbor's home to call 911.