July 1, 2018
/
/
Comments Off

on Questions for the cops?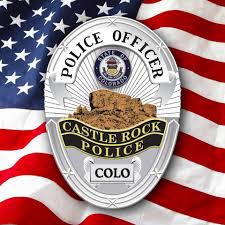 By Catalin Varela
On Tuesday, August 7 the community is invited to connect with the Castle Rock Police Department and ask any questions they may have at Philip S. Miller Park from 5 p.m. to 8 p.m.
This event, National Night Out, has historically been a night where residents can host a block party and request an officer to pay a visit and enjoy the festivities with the community. That being said, Castle Rock has chosen to condense the event into one location so residents can have all their questions answered.
Sergeant Kevin Torrens of the Castle Rock Police Department said "It's for the officers to go out in the community and make those connections, explain to the community what we do, how we do it, why we do it, and answer questions…It's to build that relationship with the community."
Have you ever wondered what breed the police dogs are, or how they're trained? The K9 Unit will be happy to answer your questions. Ever wondered why there's a new traffic circle on Perry Street? The traffic unit is really excited to tell you! As Torrens put it, "This is your ability to come out and see the equipment, meet the officers and learn about the community you live in."
For most of us, the only interactions we have with officers are for traffic tickets or other less-than-pleasant circumstances. But we forget that they are actually really interesting people with stories and families. National Night Out is a great event to personally connect the community with the police and is sure to be a wonderful night for the whole family. In addition to having booths for every unit in the police department, there will be food, beverages, and an outdoor movie following the event.
While you are there, make sure to grab your phone, snap a selfie with one of the officers and tag us on Facebook. We can't wait to see all your pictures!