Re-energizing Toys for Tots efforts in the Castle Pines community
December 1, 2017
/
/
Comments Off

on Re-energizing Toys for Tots efforts in the Castle Pines community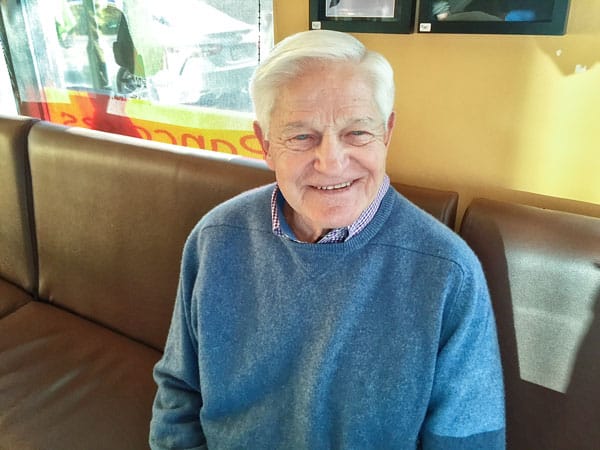 Retired U.S. Marine Corps Colonel Roger Ryman is passionate about supporting the Toys for Tots program and he is working to keep efforts alive in the Castle Pines community.
Article and photo by Joe Gschwendtner
Castle Pines Village resident Roger Ryman is a retired colonel in the U.S. Marine Corps who, along with other community leaders, has decided to fire up the local effort to help less fortunate children experience the joy of Christmas this year through the Toys for Tots (TFT) program. With only a couple weeks left to collect donations, now is the time to get involved!
It is likely most of us have heard of TFT, but might we get more involved if we knew the real story, objectives, and behind-the-scene personalities?
Founded by the U.S. Marine Corps in the 1960s, TFT is a nonprofit organization with a simple goal: to help less fortunate children experience the joy of Christmas, uniting local communities in the process. Last year more than 18 million toys were collected and distributed to 7 million children at Christmas.
Perhaps as a product of his Marine Corps disciplines, when Ryman gets involved in a project, things happen. Typically in an under-the-radar fashion, his quiet, dignified leadership delivers value wherever rendered. Ryman's list of accomplishments includes 27 years in command operations and training in the Marine Corps, 12 years of executive civilian experience, and service at all levels of Castle Pines Village governance. His lasting legacy (along with friend Rob Brooks) is as a co-founder of the local charity golf tournament for the Marine Corps Scholarship Foundation, consistently raising six figure amounts annually.
Commenting with a genuine twinkle in his eye on his reasons for getting involved, Ryman is crystal clear: "We live in a world of great abundance; why in this season of all times, should anyone go without a bit of cheer …?" Brooks and local realtor Louie Lee are also on board and see things similarly, as do the leaders of South Metro Fire Rescue Station 39, located in Castle Pines Village.
TFT intake occurs from early October through mid-December via drop boxes. Donated toys are then sorted by age and gender in a Denver warehouse. With the help of social assistance agencies, local churches and other community groups, less fortunate children in the Denver metro area are identified as recipients.
Drop boxes are key to the effort, and Ryman aims to make this year as convenient as possible for his friends and neighbors in the 80108 area to contribute. Drop-off locations are at Fire Station 39, located at 475 W. Happy Canyon Road, SmartLife Audio Video, located at 858 W. Happy Canyon Road, Suite #115 and two residences in Castle Pines Village – 4214 Morningstar Drive (until December 5) and 2920 Cliffside Court (until December 10).
While many TFT programs serve children up to age 12, there is also a need for gifts for teens. Suggested items are those that are non-gender specific and appropriate for most ages (like sports balls or art supplies). Toys must be new and unwrapped and can be placed in the bins positioned at the above locations. For additional questions about the TFT program, visit https://www.toysfortots.org/.