Sapphire Pointe resident masters the science of fitness
October 1, 2011
/
/
Comments Off

on Sapphire Pointe resident masters the science of fitness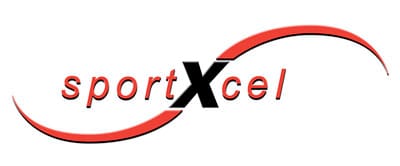 Erik Phillips, Owner
by Tracy Dudley with photos provided by Erik Phillips
With an extensive background in conditioning professional athletes such as Steve Nash and Shaquille O'Neal, Erik Phillips has developed a passion for injury prevention. When Erik met Dr. Craig Keyes of United Healthcare, an authority on the prevalence of sports related injury insurance claims, there was automatic synergy to work toward the goal of increasing sport participation while decreasing out of pocket medical expenses. In 2008, this symbiotic pair launched SportXcel in the Denver Tech Center.
Born and raised in Elizabeth, Colorado, Erik graduated from Colorado State University and worked for the Denver Nuggets for several years. Before long, he was recruited by the Phoenix Suns to be the strength and conditioning coach and assistant athletic trainer. Working closely with the National Academy of Sports Medicine, Phillips designed and initiated programs with great success in preventing injuries, integrating performance strength and cardiovascular training, and recovering from injuries in a speedy manner. Under Phillips' programs, the Phoenix Suns led the NBA in least games missed due to injury for four out of five seasons.
Phillips' successful impact on professional athletes brought him to believe he could transfer his programs to athletes of all ages, helping them learn correct technique, address imbalances, ensure effective recovery from injury, and move in the right performance direction as they set their sights for the next level of athletic achievement.
Today, SportXcel trains everyone from recreational youth athletes to professional athletes in the NBA, MLB and NFL. His team of high caliber industry experts builds and implements programs for athletes at every level and may include dynamic warm-ups, corrective/rehabilitation exercise, stabilization and core strength, total body strength, speed/agility/quickness and cardiovascular training.
SportXcel's Return to Activity program extends what clients learn at physical therapy and progresses them so they can return to their sports at 100 percent. Some insurance companies pay for a set amount of sessions with a physical therapist, then send athletes on their way—well before they are near pre-injury performance level. SportXcel helps athletes train and grow the right way … through research-based programs.
Phillips, his wife Brittany, and their two sons moved from Highlands Ranch to Sapphire Pointe this summer. With a close eye on the development of his own young athletes, Erik has recently launched a school PE program using a substantial grant from the Colorado Health Foundation. Train the Trainer provides the same service for students and teachers that they do for athletes – learning how to train correctly and avoid injury. For more information, visit www.sportxcel.com or call 303-662-1300.

SportXcel owner Erik Phillips (left) works with a student to improve running technique and speed.