Smallcakes Cupcakery and Creamery
December 1, 2015
/
/
Comments Off

on Smallcakes Cupcakery and Creamery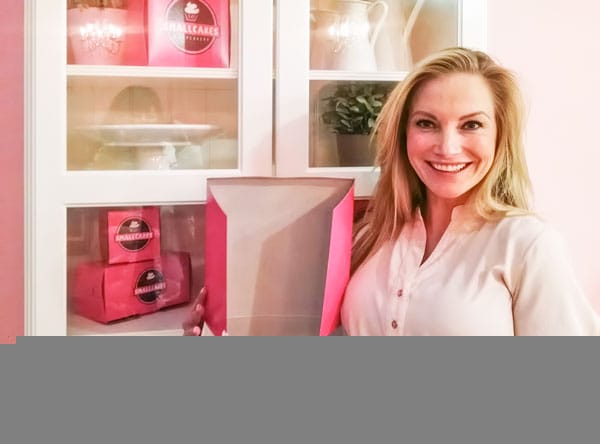 Smallcakes franchise owner Rebekah Lydon-Crowder showcases a bakery box full of sweet happiness.


Article and photos by Adriana Hakes
Have you lost a little of your natural fervor, finding yourself in need of a little pick-me-up to put a smile back on your face? Could it be that something as simple as staring at a beautifully dressed, delicious, cupcake might put the zing back in your step?
New franchise owner Rebekah Lydon-Crowder is banking on just that. "Our slogan is: 'Maybe a cupcake will help'?" Lydon-Crowder said. "Because you really can't be sad when you're holding it; you look at it and think 'suddenly, I am happy'!" Diving into opening Smallcakes: A Cupcakery & Creamery (Smallcakes) in Castle Rock is not Lydon-Crowder's first rodeo. Along with her husband Ken, she was looking for a change to milder weather and a calmer job climate. Though their successful family-owned restaurant had them rooted in Chicago, they couldn't fathom trying to survive another brutal winter.
Likewise, over the last year, she noticed the late hours and labor of owning a restaurant had her wanting a change of pace. "We are commuting right now because we still own an Italian pizzeria called Fiamme, in Naperville, Illinois," noted Lydon-Crowder. "But I'm at the point in my life where I want something a little less stressful and a job that I can involve my kids in."
That's when a local Chicago Smallcakes caught her eye. "I've never been a sweets person, but my husband and I began to obsess over the cupcakes there," remarked Lydon-Crowder. "We could see the cupcakes taking on a life of their own and turning the heads of a lot of people."
So in February of this year, Lydon-Crowder made the decision to start scouting locations for opening their own Smallcakes. Colorado seemed appealing, and as she began to narrow locations down, Castle Rock came out on top. "Honestly, we chose Castle Rock because it's a family town and a great place to live," Lydon-Crowder smiled. "I love the space we found and I love the activity in this area."
But it was the idea of opening a kid-friendly business that really stuck. "I want this to be a place where kids can eat cupcakes and play with toys and other kids," she continued. "We have installed safe, fun, suspended highchairs, a giant chalkboard, and there's a back room for kids parties."
With 18 signature cupcakes baked fresh daily and on-site prepared ice cream and shakes, they are hoping to tap into the community with the franchise's winning recipe. "I can't wait to see the kids in the swings with their cupcakes … It makes me so happy that things are finally happening at our location in Castle Rock."
Smallcakes is located at 34 E. Allen Street # 300 in Castle Rock and is open Monday – Saturday, 10 a.m. to 8 p.m. For additional information, call 303-688-CAKE or visit www.coloradosmallcakes.com. For daily specials, visit their Facebook page.