Summer fun is FREE at the Douglas County Fair and Rodeo
August 1, 2011
/
/
Comments Off

on Summer fun is FREE at the Douglas County Fair and Rodeo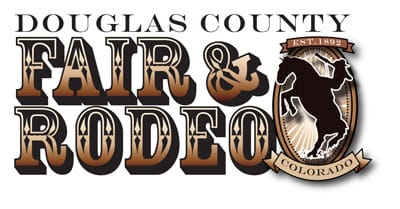 By Terri Wiebold with information provided by Douglas County Director of Public Affairs
As the summer comes to a close and Castle Pines families gear up for fall, there is one final event to close out the summer, and this year it is free!
To help commemorate Douglas County's 150th Anniversary, the Board of County Commissioners (BOCC) – Jill Repella, Jack Hilbert, and Steve Boand – recently unveiled the county's gift to the public – free county fair general admission all day on Friday, August 5.
Welcoming all in Douglas County to join for fun, entertainment and the great American tradition of the annual county fair, the BOCC also invited the public to join them at the fair for the official public celebration of the county's 150th Anniversary, also on August 5, beginning at 12:30 p.m. at the fairgrounds' indoor arena.
Free general admission to the fair on August 5 includes two concerts; dog, horse and handler competitions; cricket races (yes, crickets); FFA barn tours; open mutton bustin' (new this year courtesy of Castle Pines Jewelers); the 4-H/FFA Jr. livestock sale; as well as viewing of all open class displays. Free fair general admission on August 5 does not include entry to ticketed events such as the PRCA Rodeo or carnival rides.
The Douglas County Fair and Rodeo runs August 4 – 7, with local events happening July 30 – August 3. Fair hours on August 5 are 12:30 p.m. until 11:30 p.m. Parking is free. The Douglas County Fair and Rodeo is located at 500 Fairgrounds Drive in Castle Rock.
Douglas County has done an amazing job putting together an easy to navigate and thorough website, explaining in detail each of the events happening this year. There is much that the general public can participate in, so be sure to check it out.
Visit www.douglascountyfairandrodeo.com and come join neighbors and friends on August 5 to close out the summer Douglas County style.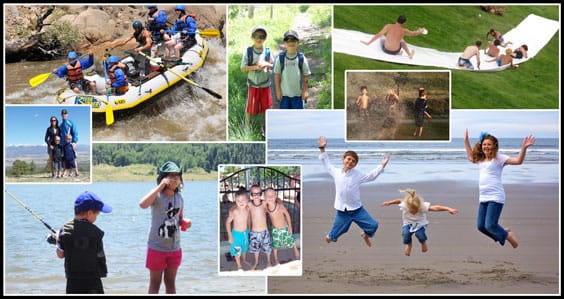 Summer fun in the Castle Pines community included many activities locally, as well as some afar. Special thanks to the many families who shared your photos with us. Pictured above are a few of our favorites, celebrating what summer is all about …