May 1, 2014
/
/
Comments Off

on Summer Fun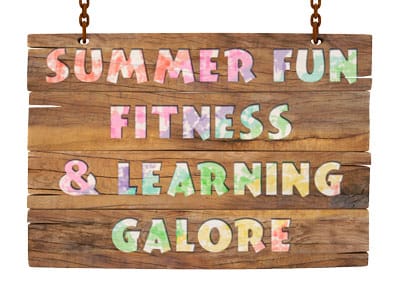 By Elean Gersack
The long days of summer are in sight. While having lazy days and nowhere to go is always a nice treat, so is changing things up and exploring, learning, and playing! Here is a run down of a few camp ideas for the kids.
The Buddy Center & Dumb Friends League
Does your child love animals? The Buddy Center and Dumb Friends League Quebec Shelter camps might be just the ticket. Children in the third through fifth grades can learn to be safe around the animals while working with a variety of shelter pets and also enjoy plenty of activities and lots of fun in the five-day Critter Camp. Older kids in grades sixth thru eighth will learn about animal welfare and job opportunities in a Summer Critter Career Camp. Learn more and register at www.ddfl.org, click on "Learning Programs" and then on "youth camps and clubs."
Camp Douglas County Libraries
The Great Outdoors 2014 Summer Reading Program starts on Saturday, May 31 and runs until Saturday, July 26. A program for all ages, join in and add reading to an awesome summer in the great outdoors! Visit any Douglas County Libraries location on May 31 for our Kickoff Jamboree, or make time for an outdoor-themed event, held throughout the summer at libraries across Douglas County. The program will wrap things up with a closing campfire on July 26 – an event that participants won't want to miss! For more information, visit www.douglascountylibraries.org.
Castle Pines Athletics
Castle Pines is home to Castle Pines Athletics, offering great recreational programs for children ages 4 to 12. In addition to year-round team play, Castle Pines Athletics features an All Star Camp in both June and July for kids ages 5 to 7. Katie Abner, Castle Pines resident and P.E. teacher, will lead both camps. For more information and to register, visit www.castlepinesathletics.com.
CU Sports Camps
For all those Buff fans out there, CU offers camps for the serious sports enthusiasts. From father/child football camps to tennis, volleyball and basketball, there is something for everyone. For more information, visit www.cubuffs.com, and then click on "Camps."
Cherokee Castle & Ranch
Enjoy all that nature has to offer with week long nature and science camps at Cherokee Castle & Ranch. Former Douglas County teachers educate children ages 8 to 12 to hike safely while learning about wildlife and the natural surroundings. Learn more at www.cherokeeranch.org and then click on "Get Inspired" and then on "Summer Camps."
Denver Art Museum
Let the creativity flow at Denver Art Museum's summer camps. Programs include drawing, painting, animation and much more. Half-day and full-day camps are available for children ages 4 to 15. For more information, including camp specifics, dates and prices, visit
www.denverartmuseum.org, click on "Families & Kids" and then on "Classes & Camps."
Denver Botanic Gardens
Have a nature lover in your family? The Denver Botanic Gardens is host to Garden Camps for children ages 6 to 12. A sampling of programs includes Art in the Garden, Life on the Farm, and Master Gardener. For more information, visit www.botanicgardens.org, click on "Programs" and then on "Children & Family Programs."
DU P.A.S.S. Camp
Hey Pioneer fans! The University of Denver will host its annual P.A.S.S. Camp (Pioneer Athletic Super Summer). P.A.S.S. Camp provides fundamental instruction, gear and a team-building environment for kids ages 5 to 11. During the week-long day camps, kids focus on a sport "major" while enjoying several other sports, too. Each week is different! For more details, visit www.du.edu/passcamp.
Encounter Lacrosse
Lacrosse enthusiasts – get set for some action right down the road at Elk Ridge Park. Former professional lacrosse player and offensive coordinator for the Denver Outlaws, Coach Bill Edell, together with his staff, will host three camps this summer: Basic Skills Camp for all levels of boys ages 8-14 (June 9-12); Ready-Set-Play for boys beginners in grades 1-5 (July 28-30); and Big Shot Shooting Camp by invitation only for players 12 to 16 years old (July 2, 9, 16, 23, 30). To learn more or to register, visit www.encounterlacrosse.com.
The Missoula Children's Theater (MCT)
This Montana arts group aimed at allowing children to participate in the performing arts, will hold auditions on July 14, with two final performances on July 19. The one-week program takes participants through the process of putting on a play, in this case "The Wizard of Oz," from audition to final performance. Additionally, MCT will also host three 45-minute acting workshops for kids in the community who are not participating in the play. Visit www.castlepinesarts.org.
Rock Canyon High School Summer Camps
Rock Canyon High School has a big assortment of summer camps for both little and big athletes. Some sports include basketball, volleyball, tennis, cheerleading and wrestling. Visit www.rchsjags.com and then click on "Spring/Summer Camp Information."
Rocky Heights Middle School SOAR Program
The SOAR (succeed, opportunity, advancement and reinforcement) program at Rocky Heights Middle School is open to incoming sixth, seventh and eighth graders. Classes include babysitting courses, creative writing, archery, engineering, cooking, crafting, reading for a purpose, and much more. Visit https://www.sites.google.com/a/dcsdk12.org/rockyheights-middle-school/ and then click on "SOAR."
South Suburban Recreation Center
South Suburban Recreation Center has more than 200 sports and cultural camps planned for the summer. Offerings include theatre, photography, art, chess, fitness, tennis, football, lacrosse and more. For information, visit www.ssprd.org and click on "Summer Camps."
Summer Camps at Valor High School
Valor Christian High School's athletic department is offering a plethora of sports camps this summer. From baseball and softball to volleyball and golf, you are sure to find something for your child. Camp ages vary from kindergarten through eighth grade. For more information, visit http://valorchristian.com, click on "Youth Programs" and then on "Athletic Camps."
Wildlife Experience
As of press time, this popular destination still had space available in its half-day camps for kids ages 5 to 7, running June 2 through August 8. Children get to participate in hands-on activities, museum tours, crafts, live animal demonstrations, and extreme screen movies. For details, visit www.thewildlifeexperience.org.
Young Ameritowne
Young Americans' FUN-ancial Summer Camp Programs are the best camps in town! Kids always have a great time (and they learn something, too). A professionally trained staff facilitates week long camps for third through sixth graders. Camps are available throughout the summer, starting on June 16. Educational, interactive, and fun. For more information, visit www.yacenter.org/pfe/summer-camps/.