Sweet southern hospitality returns home
December 1, 2015
/
/
Comments Off

on Sweet southern hospitality returns home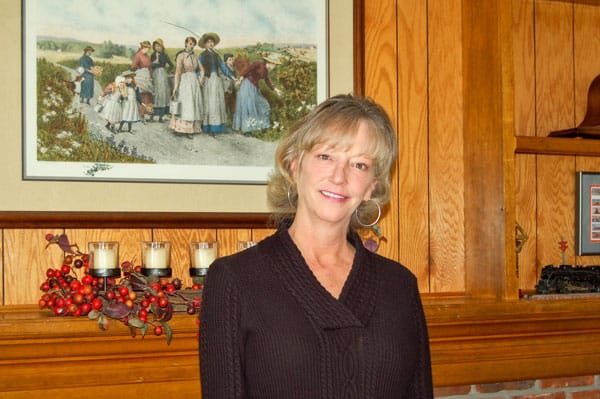 Sharon Kollmar embarks on a new chapter in her life, returning to her home in North Carolina to be with family.

Article and photo by Amy Shanahan
Friends, neighbors, and business owners throughout Castle Pines recently bid farewell to Sharon Kollmar, a talented businesswoman and friend who has moved back to her home state of North Carolina to be with family.
Sharon and her husband Carl recently made the decision to move back, a decision not made lightly. Kollmar is very aware that she is leaving behind a special place and many special people, but said that she is committed to taking care of her aging parents.
Well known for her heavy southern accent, Sharon started the Castle Pines Chamber of Commerce in 2006 along with good friend Carla Kenny, and has served as its president since that time. Colleagues gathered at La Dolce Vita last month to share appreciation and wish Kollmar well on her new journey.
"My job at the Chamber has been the best job ever!" remarked Kollmar. "The people in this business community are amazing. They are so dedicated to each other and to helping their businesses prosper. I will miss so many people but I take comfort in knowing that I have made lifelong friendships."
One of those friendships spanning more than a decade is with Castle Pines Connection Editor Terri Wiebold. "Sharon was instrumental in the development and establishment of The Connection newspaper during its inception, something for which I will forever be grateful," stated Wiebold. "I can't think of a more passionate advocate for local businesses than Sharon, and her impact on the Castle Pines community will be remembered for many years to come."