The Bibliophiliac's Corner — "Black-Eyed Susans"
July 1, 2017
/
/
Comments Off

on The Bibliophiliac's Corner — "Black-Eyed Susans"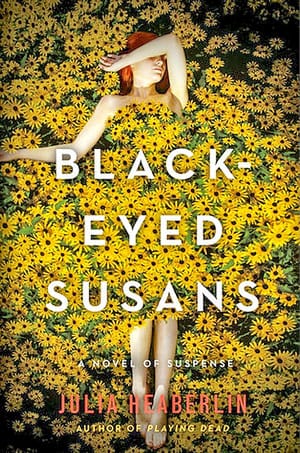 Article and photo by Amanda Merriman
Connection writer Amanda Merriman admits she is hopelessly addicted to books. It has been this way nearly all her life. Every month she shares what she has been reading with the hope that others will share in the obsession too.
Summertime is the perfect time for a thriller. That is just what Julia Heaberlin delivered with her novel, "Black-Eyed Susans." The story is set in the sweltering southern state of Texas and told from Tessa Cartwright's point of view. At 16, Tessa was the lone survivor of a serial killer's attack. Her abductor left her for dead in a shallow grave with other victims hidden in a field of black-eyed susans.
Tessa wants to leave her past behind especially now that she has a teenage daughter to protect. However, her past remains rooted firmly in the present because Terrell Goodwin was sent to death row with the help of her testimony and is due to be executed soon. Tessa is contacted by a team of people who need her help in overturning his conviction, as they believe he is innocent. The difficulty lies in the fact that Tessa has lost most of her memories surrounding the events. But visions of the other "Susans" have been haunting her, seeming to prod Tessa closer to the truth. With the help of the "Susans" and her own niggling doubts, Tessa agrees to help. These doubts have surfaced because since Terrell has been incarcerated, black-eyed susans have been showing up unexpectedly. Memory is a tricky thing though, and as time begins to run out for Terrell the tension builds.
"Black-Eyed Susans" has an interesting and thought provoking storyline. For those who love the psychological thriller genre, readers will be entertained. The twist ending may not come as a surprise for some, though. This book was the most recent selection of my neighborhood book club, and we all enjoyed discussing death row ethics, the nature of memory, and the forensic science featured in the story.
Fellow bibliophiles and book club members, feel free to join in the dialogue. Blog your thoughts and feedback at www.castlepinesconnection.com and enter the keyword "bibliophiliac" in the search bar. Have you read a great book recently? Email your find to me at amerriman@castlepinesconnection.com.