The classic story of "Jack and the Beanstalk" takes center stage
August 1, 2017
/
/
Comments Off

on The classic story of "Jack and the Beanstalk" takes center stage
​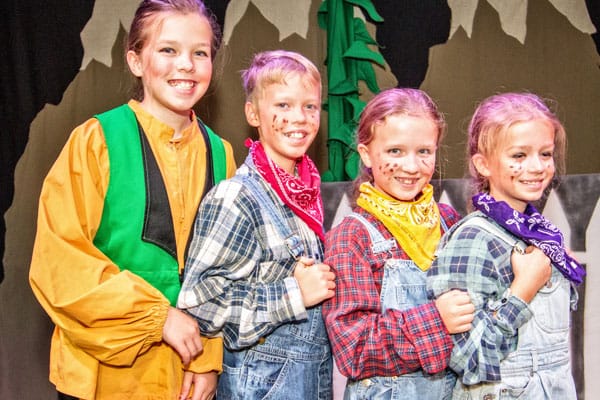 The Rausch family are MCT alumni and performed as merchants and farmers in "Jack and the Beanstalk."
By Elean Gersack; photos courtesy of Dave Tweed
On Saturday, July 22, children from Castle Pines brought the characters from the classic story of "Jack and the Beanstalk" to life. The Missoula Children's Theatre production included weeklong rehearsals, new friendships, and two magical performances at Foundry Church. The Castle Pines Arts & Cultural Foundation (CPACF) organized this annual community event.
Skyler (12), who played a farmer, related: "What I like most is that every year we perform a different play." I thought that to be an unusual comment until later, when their mother, Janet, told me that they had moved to Castle Pines a few years ago from Oregon. The children had performed there, had loved the experience and then continued here.
CPACF is dedicated to enhancing the arts for children in the Castle Pines community. For more information, visit www.castlepinesarts.org.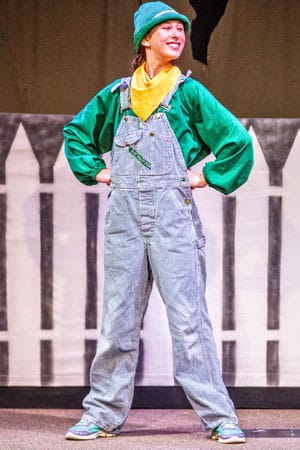 Poppy Martinez-Cox in the role of Jack in the classic "Jack and the Beanstalk."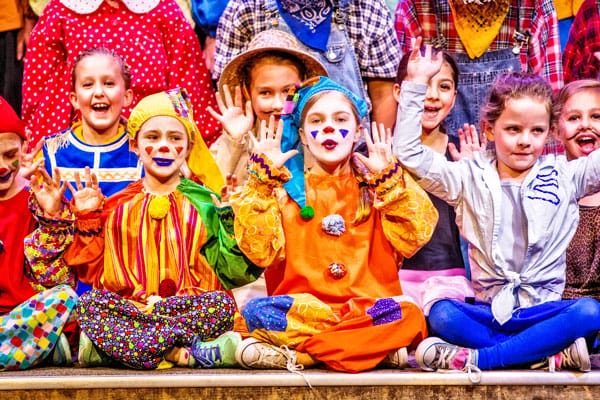 Kyra, Analiese and Lexi clowning it up during a circus scene.