Tolls increase on E-470 starting in 2011
December 1, 2010
/
/
Comments Off

on Tolls increase on E-470 starting in 2011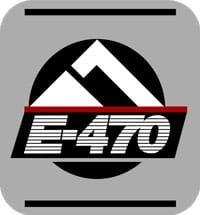 Information provided by E-470
The E-470 Public Highway Authority board of directors in November approved a toll increase for both License Plate Toll (LPT) and EXpressToll customers that will take effect January 1, 2011. It will be the first toll increase since January 2009. E-470 is not tax-funded and tolls are the largest source of revenue to pay down the bond debt.
Tolls will increase for all customers, but by a greater amount for LPT customers. LPT customers will pay a 25 percent premium over the new EXpressToll rate at mainline toll plazas and ramps, more reflective of the higher cost to process the LPT transaction.
The new tolls for a two-axle vehicle are as follows:
Mainline Toll Plaza A, between Peoria Street and Chambers Road: $2.70 License Plate Toll (up from $2.25); $2.15 EXpressToll (up from $2.00) .
Remaining four mainline toll plazas: $3.00 License Plate Toll (up from $2.50); $2.40 EXpressToll (up from $2.25).
Ramp tolls: $1.20 License Plate Toll (up from $1.00); $.95 EXpressToll (up from $.90).
Rather than waiting three years to boost tolls, the board has decided it will pursue smaller, incremental increases on an annual basis. "The smaller increases will have less impact on customers' commuting expense," said Jo Snell, public information officer for E-470.
Snell said that License Plate Toll customers can save money by opening an EXpressToll account with prepaid tolls and pay the lower toll rate. The EXpressToll transponder is provided at no cost, and E-470 customers also can take advantage of EXpressToll Rewards discounts and savings on many goods and services.
Customers can sign up for EXpressToll online at EXpressToll.com or by calling the EXpressToll Service Center at 303-537-3470. Transponders can also be picked up at local King Soopers and Safeway grocery stores.
In 2012, the toll at mainline toll plazas will rise $.10, completing the $.25 increase for the previous three-year period. Beginning in 2013, the subsequent annual increase amounts for mainline toll plazas will continue to equate to a $.25 increase for a three-year period as outlined in the plan of finance. The first two years of the three-year period will increase the EXpressToll rate by $.10 each year, and $.05 in the third year. EXpressToll ramp toll rates will always increase $.05 each year. The LPT customer will pay 25 percent more. Vehicles with more than two axles will continue to pay an additional toll rate for each axle.
E-470's plan of finance was originally adopted and approved by the E-470 board of directors in 1990 and reaffirmed in 1995 and again in 2000. The plan called for a toll increase every three years, in order to meet the increasing debt payment. Scheduled toll increases–the most recent in 2003, 2006, and 2009–help E-470 keep pace with debt service obligations to bondholders and operational costs.
The E-470 Public Highway Authority is composed of eight local governments, each with a representative on the board. The member governments are Adams, Arapahoe, and Douglas counties and the municipalities of Aurora, Brighton, Commerce City, Parker and Thornton.
E-470 is a tollway that runs along the eastern perimeter of the Denver metropolitan area. The 70-mph highway extends 47 miles from State Highway C-470 at I-25 in Douglas County, ending at I-25 just south of 160th Avenue in Thornton.