Volunteer Program – New Academy to Begin in February
December 1, 2006
/
/
Comments Off

on Volunteer Program – New Academy to Begin in February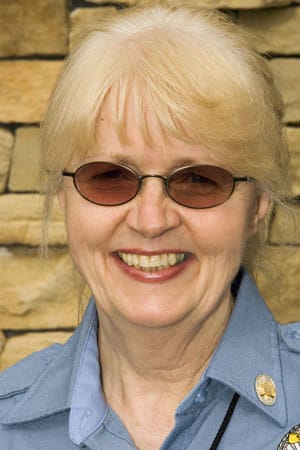 Castle Pines North Resident
Carol Langley-Finnegan
In June, Castle Pines North (CPN) residents Carol Langley-Finnegan and Walt Wohlgemuth graduated from a 10-week citizen's academy sponsored by the Douglas County Sheriff's Office and officially became Community Safety Volunteers.
The program provided specialized training to Langley-Finnegan and Wohlgemuth in the areas of self defense, conflict resolution, defensive driving, and many other basic skills useful in the field of law enforcement. The program has also enabled them to provide services to the CPN community on a volunteer basis in those areas of law enforcement that do not require the attention of a sworn officer.
A new academy class is starting on February 13, 2007, and Castle Pines North residents are encouraged to apply. "We would like to see more residents from our community involved in the program," said Langley-Finnegan.
Classes will meet every Tuesday and Thursday evening from 6 p.m. to 10 p.m. at the Justice Center in Castle Rock, and three Sundays in between. Participants will also be required to complete a minimum of 40 hours of field training with a patrol officer. Some courses and material will be available online.
For more information about the requirements to apply for the Community Safety Volunteer Program or the upcoming academy, go to www.cpnhoa.org. Applications are available online at www.dcsheriff.net or at the Sheriff's Office.