Who receives The Connection in the mail?
January 1, 2018
/
/
Comments Off

on Who receives The Connection in the mail?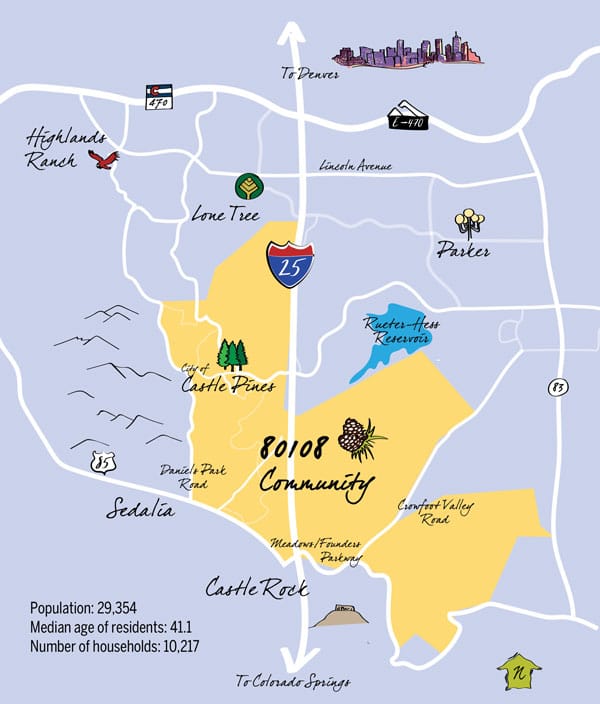 For the purposes of this publication, the entire 80108 ZIP code (pictured in yellow to the right) is considered "Castle Pines" and is part of our saturation mailing for all single family homes and businesses.
Because the U.S. Postal Service periodically reconfigures the courier routes for area ZIP codes, our distribution sometimes changes unexpectedly.
If you wish to receive a copy of the paper in your mailbox FREE of charge every month and you are not currently receiving it, email Editor@castlepinesconnection.com, and we will be sure you are added to the list. If you are currently receiving the paper and wish to be removed from the list, contact your local postal carrier.