XDrive Classic celebrates inaugural event for The Joshua School
August 28, 2014
/
/
Comments Off

on XDrive Classic celebrates inaugural event for The Joshua School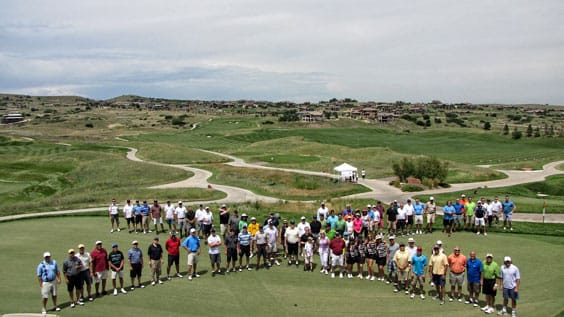 Someone mentioned getting into an "X'"for Fragile X Syndrome
and literally moments later it happened!
By Elean Gersack; photos courtesy of The Ansay Family
The first-ever XDrive Classic Golf Tournament to support
significant special needs children at The Joshua School (TJS) in Denver
was held on Monday, August 4 at The Club at Pradera in Parker.
Castle Pines Village residents and parents of two specials needs
children, Matt and Kari Ansay, organized the event along with several
very close friends. Their children have Fragile X Syndrome, the most
common cause of intellectual disability and the most common genetic
cause of autism spectrum disorders. Their seven-year-old daughter
Jessica attends TJS and has absolutely blossomed in their hands.
Nearly 90 golfers participated; an additional 35 people came just
for dinner; and many businesses donated services and products for the
silent auction. In the end, the event netted just over $31,000. The
funds will go straight to TJS to help offset the tuition costs for
another family in need of this wonderful school.
The Ansays are in awe of the tournament outcome. "Words cannot
adequately describe the love and gratitude that we feel for all of those
who supported this project of passion. We will forever be grateful to
The Joshua School and to all of those near and dear to us for supporting
our family and helping another family like us," shared Kari.
The Joshua School is the first referral for educational services
for Children's Hospital Colorado, Autism Society of Colorado, and more
than 18 school districts around the state. To learn more about The
Joshua School, visit www.joshuaschool.org or watch http://youtube/elwUsxINtSw. To learn more about Fragile X Syndrome, visit www.fragilex.com. You can also "like" the XDrive Classic Golf Tournament on Facebook at https://www.facebook.com/xdriveclassic.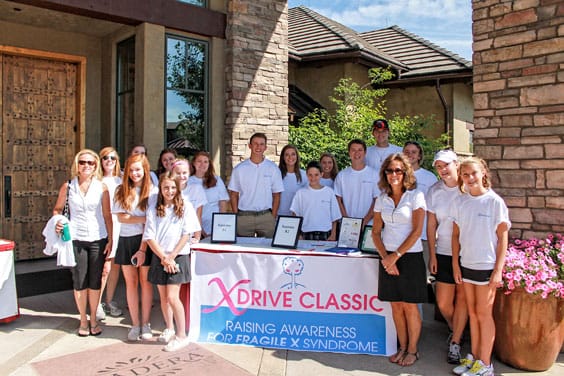 Friends and family spend the day volunteering for the big event.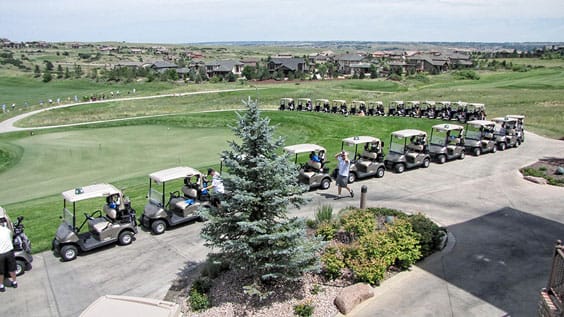 The carts were all lined up for the 1 p.m. shotgun start.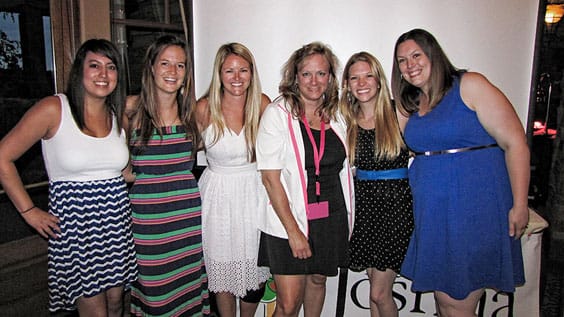 Kari Ansay is with the staff from The Joshua School. Left
to right: Kristin Molina, Annie Cooley, Kristin Buchanan, Kari Ansay,
Sarah Weber, and Julie Miller.