A Note from the Mayor of Castle Pines
April 1, 2011
/
/
Comments Off

on A Note from the Mayor of Castle Pines

Like many of you, I watched the events following the earthquake in Japan with great concern. Our hearts and prayers are with the people of Japan as they recover from the earthquake, tsunami, and the damage to their nuclear power plants. In the aftermath of the tragedy, international aid organizations have organized relief efforts for the people of Japan.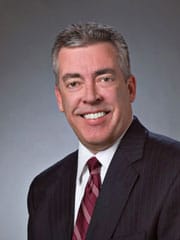 Mayor Jeff Huff
City of Castle Pines
However, there are also opportunities to help right here in our own community. Listed below are three local foundations dedicated to helping young people in our community.
Castle Pines resident, eight-year-old Abby Porter suffers from a rare genetic disorder: Prader-Willi syndrome (PWS). Abby is doing as well as she can despite the challenges of having PWS. To support Abby and other families who are impacted by PWS, the Porter family is organizing the 6th annual PWS Kentucky Derby Fundraiser on May 7. To learn more about PWS and this unique family-oriented event, go to www.pwsaco.org.
The Chelsea Hutchison Foundation is named for one of our community's own, Chelsea, who died in her sleep during a seizure in 2009 at the age of 16. The Foundation was formed by Castle Pines residents Julie and Doug Hutchison to help children and young adults who have epilepsy. The focus is to raise funds for trained seizure-response dogs that can help detect when a person may be having a seizure. The Foundation is hosting its annual fundraising event at Cielo at Castle Pines on April 27.
Register online at www.chelseahutchisonfoundation.org.
Castle Pines teen Laura Shively tragically lost her life at the young age of 15 after struggling with depression. The Second Wind Fund of Metro Denver was established to decrease the incidence of teen suicide by removing financial and social barriers to treatment for at-risk youth. The foundation is holding its annual Walk/Run/Ride event on Sunday, September 18. More information about the event can be found at http://www.swfmd.org.
Sometimes when faced with the turmoil around us, it helps to focus on what is really important in our lives. Whether here or around the world, look into your heart and give what you can.