America's favorite pastime is a family affair
May 1, 2016
/
/
Comments Off

on America's favorite pastime is a family affair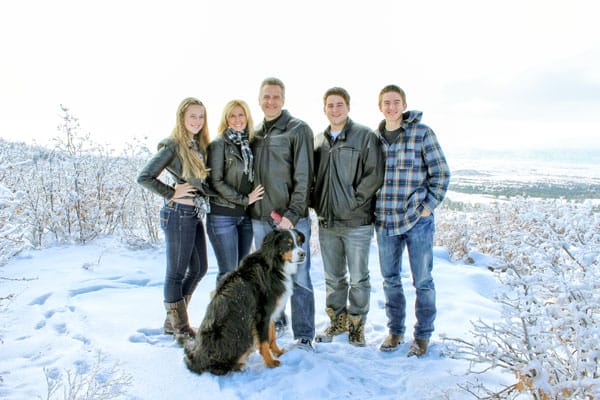 All very active in athletics, the Myers family has enjoyed living in Castle Pines since 2005.
The Myers clan gather around Mike during his time with the Arizona Diamondbacks.

By Lynn Zahorik; photos courtesy of Robyn Myers
With the baseball season in full swing, many of us are looking forward to heading to Coors Field to see the Rockies play a game or two. Perhaps you may be watching your little leaguer step up to the plate for the first time this summer? In the Myers family, the game of baseball is a part of their daily life.
Castle Pines residents Robyn and Mike Myers and their three children are the true definition of a baseball family. While playing for the Iowa State Cyclones, Mike was drafted by the San Francisco Giants where he began his professional baseball career. Robyn, an accomplished athlete in both basketball and volleyball, met Mike while he was playing in the minor leagues. Mike proudly made his major league debut with the Florida Marlins on opening day in 1995 and won a World Series ring with the Boston Red Sox in 2004. Over the years, Mike played for nine Major League Baseball (MLB) teams, including the Colorado Rockies. He currently works for the MLB Players Association to defend player's rights.
While criss-crossing the country for Mike's baseball career, the Myers family had the opportunity to meet some wonderful people and experience many different cities. Of all of their baseball travels, the family trip to Japan to see Mike play in the 2006 All-Star Series is a collective favorite memory.
When deciding to lay down roots, the Myers' picked Colorado as the family-friendly place to raise their batting line-up of Christian, Daryl and Laryssa. Over the years, the kids were exposed to a myriad of sports, as well as music, so they could find their individual passions. Not surprisingly, the boys always found their way back to the baseball diamond.

All of the Myers kids – Laryssa, Christian and Daryl have called RCHS home.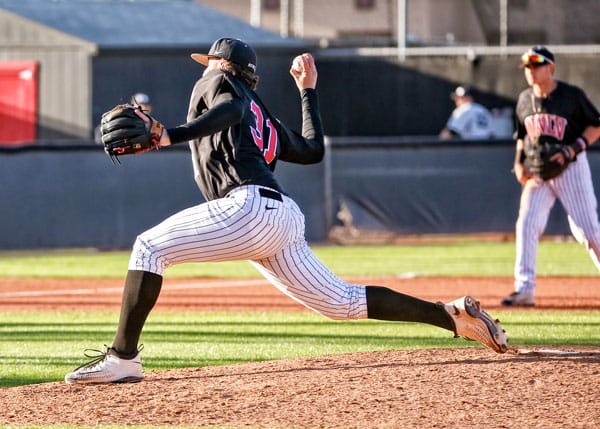 Christian Myers, a sophomore at the University of Nevada Las Vegas (UNLV), is a pitcher for the Rebels. "The thing I enjoy most about college baseball is the competitiveness of the game," said Christian. "Each team competes just as well as the next and it's fun to watch how everyone plays hard in their roles." Though his actual season will consist of 56 games, there is no real off season, as they play summer ball as well. Christian is majoring in criminal justice and minoring in business management.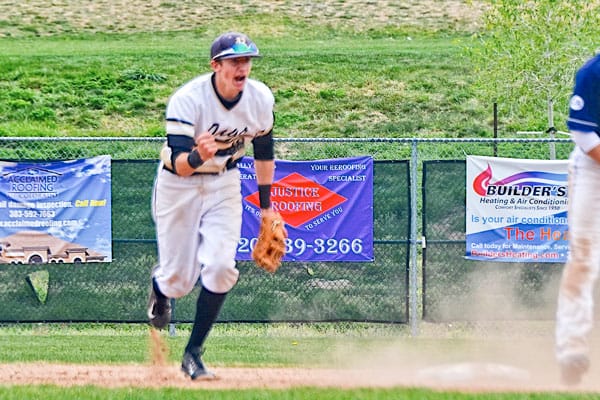 Daryl Myers, a member of the 2015 state championship team, is finishing up his senior year at Rock Canyon High School (RCHS). This fall he is headed to Benedictine College in Kansas. A multi-talented ballplayer with position flexibility, Daryl is expected to compete for starting shortstop.

Laryssa Myers, a freshman at RCHS, has grown up watching her dad and brothers play baseball and is their biggest fan. She is a talented athlete herself in volleyball and golf.
America's favorite pastime will always be an integral part of the Myers family lore. They love to root-root-root for the home team, especially when one of their own is on the field.